The Serampore Initiative

Serampore today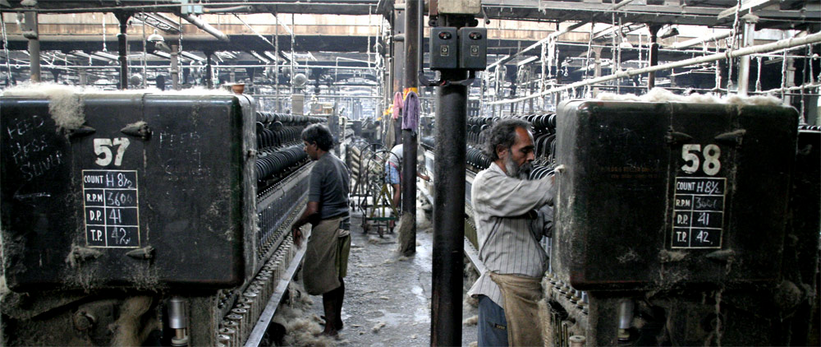 Already during the Danish era, Serampore's industry was developed and among other things the first private steam driven engine was introduced into India. After the British takeover in 1845, the industrialization significantly gained momentum with the establishment of the railway and several jute mills. Today, Serampore is a bustling town of industry and trade with a population of approximately 200.000. Many people migrate from rural areas and neighbouring states to work in the large cotton and jute mill factories. The location of Serampore by the Hooghly River, only one hour away from Kolkata, has additionally made the place attractive to the rapidly growing middleclass, who move into high rising new buildings overlooking the river.
In spite of the dense, modern built-up areas, the structure and main street pattern of the town centre remains more or less as it was constructed by the Danes in the second half of the 18th century. Behind the wall the Danes erected around their trading post, the former Danish Government House is still to be found. It is placed side by side with the modern law courts and administrative buildings, testifying to the fact that this place still functions as the epicentre of public administration in the area. In front of the main gate lies the funnel-shaped square with St. Olav's Church, arousing associations of a typical Danish market town. The square leads into the main street and from here it is possible to walk along the river to Serampore College. The significant College has been in function since its foundation in 1818 and today attracts thousands of students.
Even though the town is influenced by new developments, several of the private buildings from the 18th and 19th century still exist. Merchants from the nearby towns of Calcutta (British) and Chandemagore (French) erected numerous large villas. Some are still inhabited while others are in ruin and deserve a thorough survey and documentation before they disappear. A number of wealthy, Indian families also marked the town during the Danish period, by building large palatial houses, temples and villas. Today these are owned either by foundations or the families and they contribute to the historical atmosphere of the town.