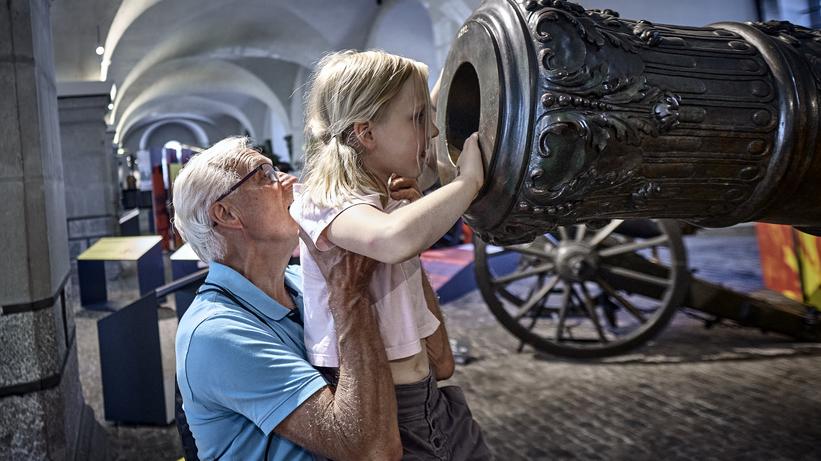 Visiting the Museum
NOTE: The Danish War Museum is open again
Please read our COVID-19 contingency plan and what it means to you as a guest before visiting the museum.
If you have paid for an online ticket, it is valid for one year. If you wish to cancel the ticket, you can send an email to krigsmuseet@natmus.dk
The direction to the museum
Address: Tøjhusgade 3, 1220 Copenhagen K, Denmark
The closest train station is Copenhagen Central, which is a 15-minute walk from the Danish War Museum.
The closest metro is Gl. Strand.
You can also take bus 26 and get off at the Royal Library or bus 2A and get off at Børsgade
Accessibility
We are working hard to address issues of inaccessibility at the museum, but there is unfortunately currently no elevator to help people reach the exhibitions on the first floor.
Food and drink
You are very welcome to eat a packed lunch on the benches in The Artillery Exhibition.