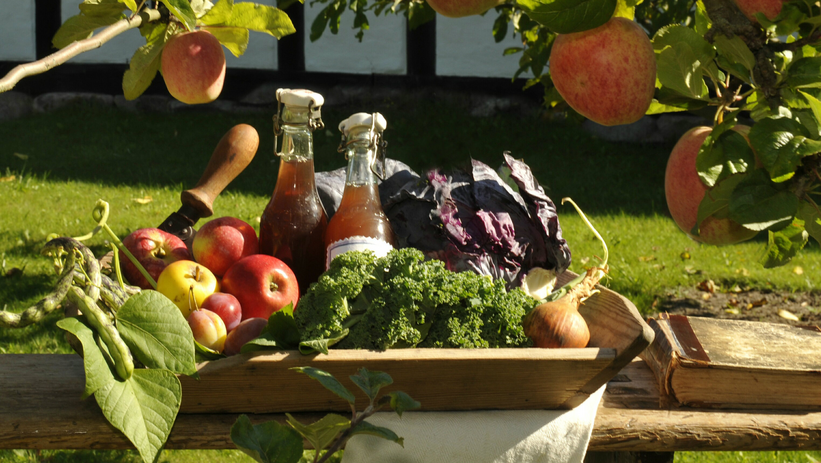 For the garden enthusiasts - Days of Old Strains
Saturday 29th September and Sunday 30th September – activities from 11:00 am – 3:00 pm
At Frilandsmuseet old strains of fruits, vegetables and grains are grown. Many of these strains might become popular and mainstream again since they are both delicious and great for growing organically. On the 'Days of Old Strains´ you will be able to see, smell and taste these old strains while also learning about the edible history. The event will take place at the museum's manor farm (25) located in the northern part of the museum by the entrance at I.C. Modewegsvej in Brede.
Activities at the manor farm:
· The museum's cooks' society will be making both sweet and savory dishes using old recipes.
· Come and taste the old apple strains and buy a bag of these apples.
· The museum's beekeepers will talk about the bees and the flowers, and sell their honey.
· The museum's millers' society will talk about the old strains of grain the museum grows. It will also be possible to try grinding flour on the handmill.
· The gardeners of the museum will show you round the orchard and give a quick lesson in pruning.
· The museum's garden society will guide you round the large kitchen garden and talk about old strains of beans, peas and kale etc.
· Buy interesting seeds for your own kitchen garden.
· Or buy a small fruit tree of an old strain.