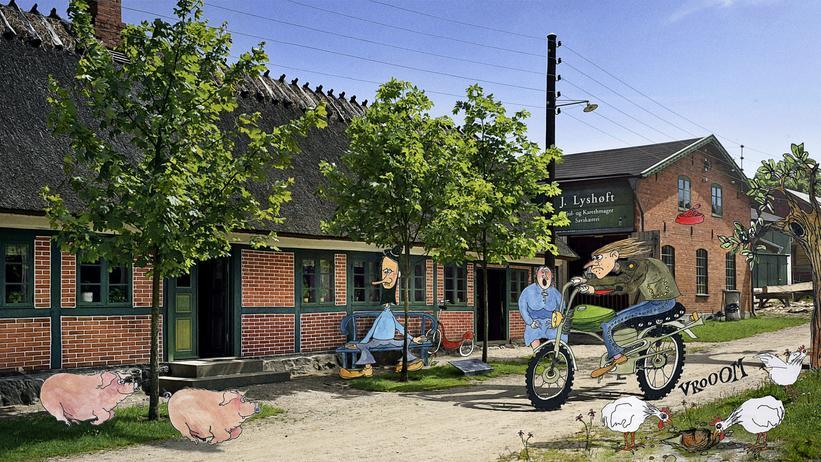 Frogsnapper festival
Frogsnapper festival
29.7.18 – 5.8.18
The Open Air Museum is celebrating the story of Orla Frogsnapper, a popular book written by Danish children's book author Ole Lund Kirkegård in the late 1960's.
During the Frogsnapper festival you can experience the small town atmosphere of the 60's and 70's in the museum's cooperative village. There will be circus performers, old cars from the 60's and 70's and other interesting things.
You can also try digging for earthworms, paint on the village hoardings or shoot cans. At the smith's workshop you can get a newly-struck medal, in the village hall you can play bingo and on the main street you can learn how to make a tie-and-dye t-shirt.
Come and join us when we explore the children's universe of the 70's.