The Assembly Hall at the National Museum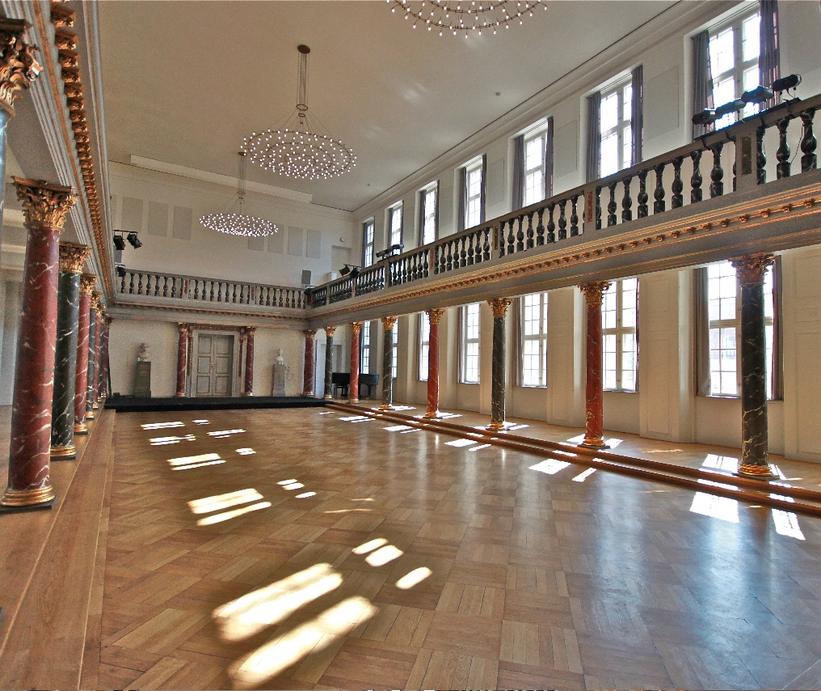 Assembly Hall
The impressive 225 m2 Assembly Hall has marble columns and interior that dates back to 1672, where it served as Frederik III's bookroom. Today the Assembly Hall has modern light and sound and it can accommodate all kinds of events, ranging from conferences to weddings. For dinner parties the welcome drink can be served in the lobby or, if the weather permits, in the museum's beautiful courtyard.
Dinner and wedding parties: 80 guests at round tables / 104 at long tables
Standing reception: 200 pers.
Rows of chairs: 187 pers.
School table setting: 90 pers.
Groups: 80 pers.
AV equipment: Fast WiFi access and large Full HD monitors (55 "-65" with speakers). Speaker chair and stage. It is off course possible to rent additional AV equipment.
The Event department can be contacted at:
Tel: 4120 6976
Bookingcenteret
Tel: 4120 6555
Danni Rune
Tel: 4120 6582
Asbjørn Juel Andersen
Tel: 4120 6824
Maria Lind Nielsen
Visiting address:
Ny Vestergade 10
1220 København K