The cinema theatre - the most beautiful auditorium in Copenhagen!
The modern cinema at The National Museum is 170 m2 and is beautifully decorated with the classical Danish design, Arne Jacobsen 7's chairs and a hand-woven stage rug by Danish artist Naja Salto. The Cinema is equipped with sublime AV.
The big stage in the cinema is used for concerts, theater and dance performances, but it is also great for panel debates or simply as a different group room. In the cinema there are some of the city's best lighting and audio equipment.
There are 125 fixed chairs in the cinema theater and they can be supplemented with chairs to accommodate up to 150 guests. The flexible rows at the rear also have room for wheelchairs.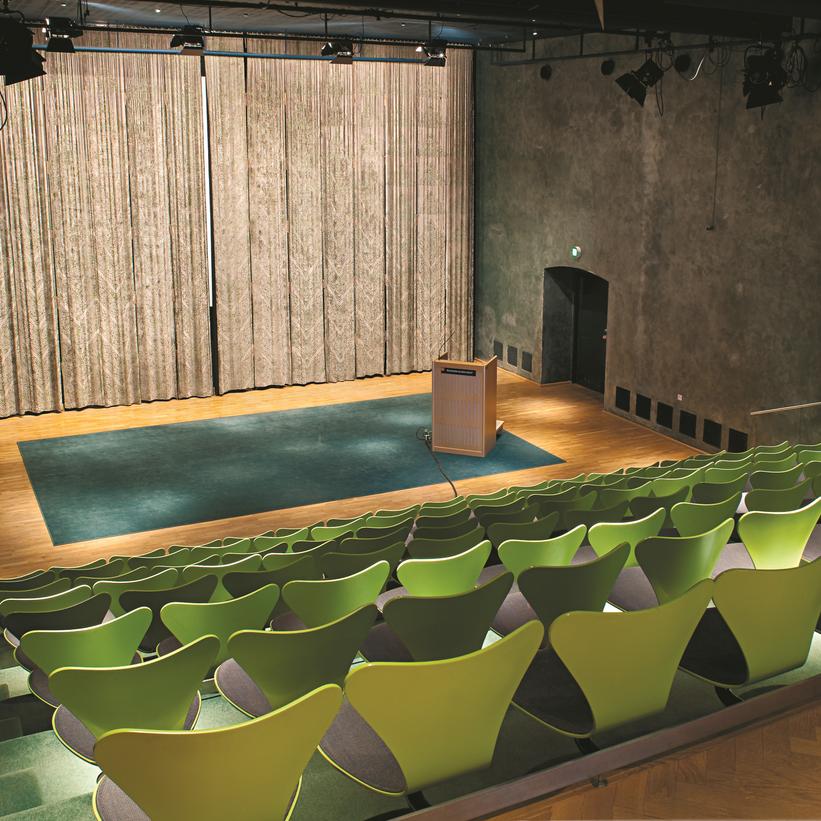 The Event department can be contacted at:
Tel: 4120 6976
Bookingcenteret
Tel: 4120 6555
Danni Rune
Tel: 4120 6582
Asbjørn Juel Andersen
Tel: 4120 6824
Maria Lind Nielsen
Visiting address:
Ny Vestergade 10
1220 København K