Foyer
The National Museum's intriguing 450 m2 Foyer is impressive with its big glass roof, and can be used for dinners, parties and receptions.
The Foyer is available for rent, Tuesday-Sunday after 6 pm. (after closing hours) and Mondays out of season. We can serve dinner from 6.30 pm. While you wait to be seated we can serve the welcome drink somewhere else in the house or open one of the museum exhibitions.

Dinners: 150 pers. at round tables / 300 pers. at long tables
Standing reception: 350 pers.
AV equipment: We offer AV solutions in the lobby, upon request.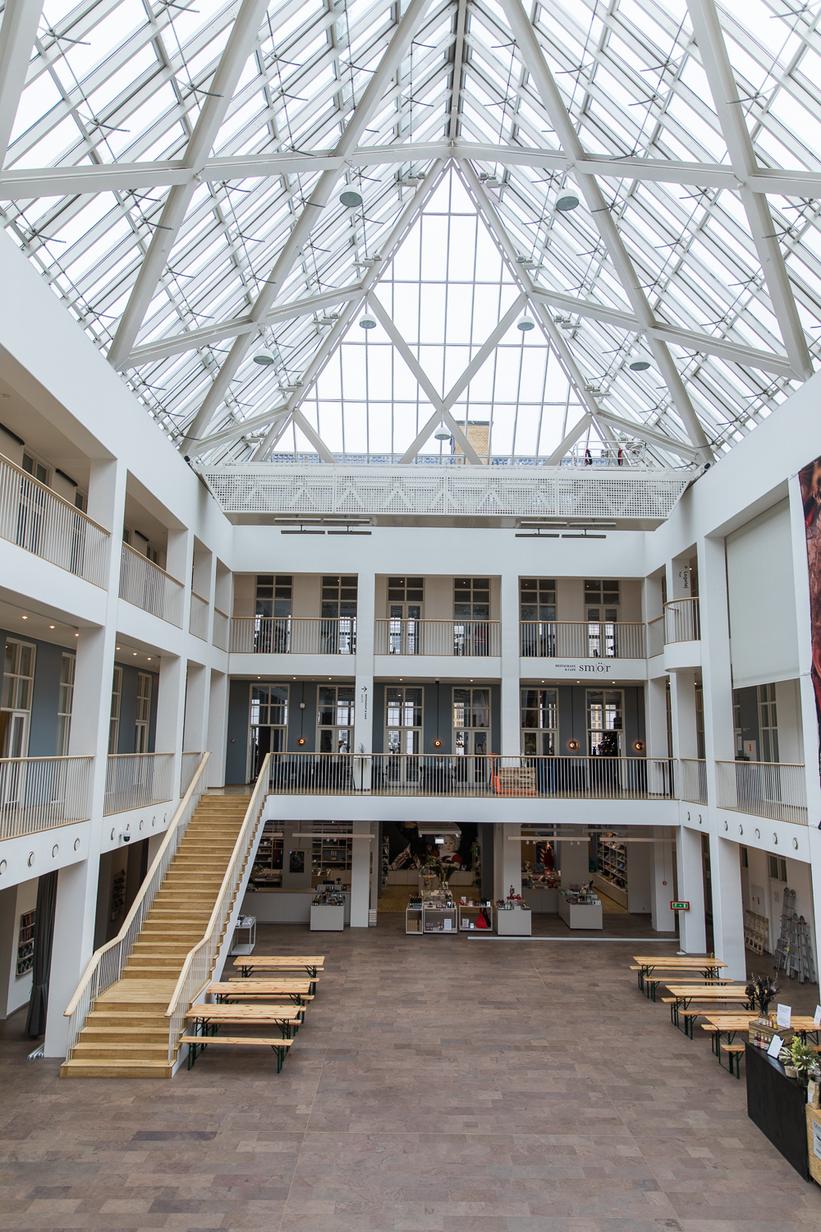 The Event department can be contacted at:
Tel: 4120 6976
Bookingcenteret
Tel: 4120 6555
Danni Rune
Tel: 4120 6582
Asbjørn Juel Andersen
Tel: 4120 6824
Maria Lind Nielsen
Visiting address:
Ny Vestergade 10
1220 København K