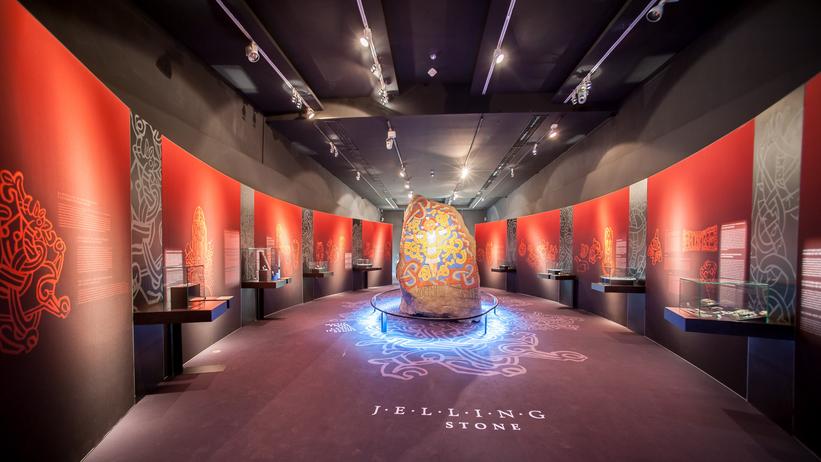 Vikings - Warriors From the Sea
The fascinating world of the Vikings is presented in the National Museum's international traveling exhibition 'Vikings - warriors from the sea'. Using more than 700 objects from the National Museum´s collections, the exhibition tells the story about the Vikings at home and abroad - about their conquests, plundering, trade and colonization far out in the world - and about their everyday lives in the Nordic region. During the Viking Age, King Harald Bluetooth assembled Denmark into a major kingdom. The first cities were founded and Christianity displaced the old pagan faith. Denmark turned in earnest towards Europe. Here you can get an insight into the lives of the Vikings as warriors, traders, farmers and, not least, great engineers, shipbuilders, and seafarers. The Viking´s travels brought them far away from their homelands and secured a legacy of the Vikings which is still alive 1000 years after. It tells the story about a population and a society characterized by power demonstration and struggles, innovative constructions, beautiful craftsmanship and the transformation to Christianity.
After Alicante in Spain, the exhibition could be seen from April 12 to February 17, 2018 at the Museu de Marinha in Lisbon and until August 11, 2018 at Foundación CajaCanarias in Santa Cruz de Tenerife.
In October 13 2018, the exhibition 'Vikings - beyond the Legend' opened at the Franklin Institute in Philadelphia, USA, where it was until March 2, 2019. From April 18, 2019 to October 20, 2019, the exhibition can be seen at the Royal Alberta Museum in Edmonton, Canada.
A smaller version of the exhibition opens at the Maritime Museum in Fremantle, Australia from December 12, 2020 to May 2, 2021.
From June 24 to November 27, 2022 the exhibition can be seen at the Union Station in Kansas City, USA.