Items from the Pattanavar Meenavar fisher community in Tranquebar (1981)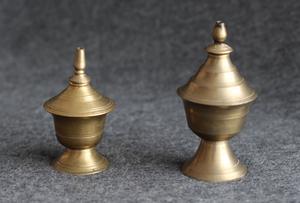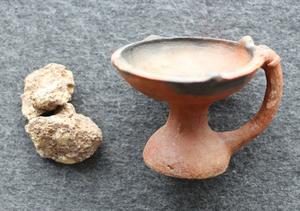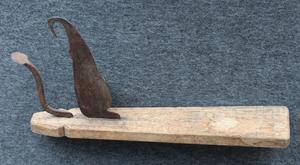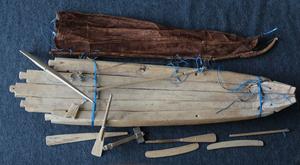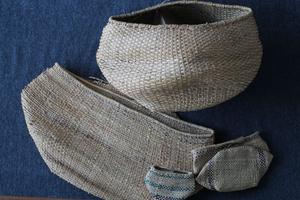 Photos: John Simonsen, 2016. National Museum of Denmark
The collection contains items from the caste community of fishers, Meenavar Pattanavar, living on the seashore of the Coromandel Coast of south India. The items were collected in 1981 by Esther Fihl during her first ethnographic fieldwork in the fisher community in Tranquebar. The goal of the collection was to illustrate the daily work processes relating to fishing, ranging from work with catamarans and work in and around the household, as well as aspects of religious and political life.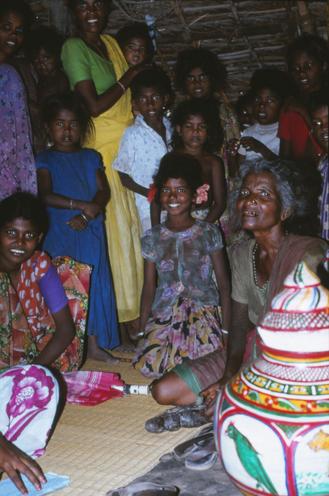 In 1981, most fisher families in Tranquebar did not own much besides the rather simple hut of thatched palm leafs, a few kitchen items, and the clothes that the family members actually wore. Furniture like beds, tables, and chairs were absent, or at least very rare. Not all families owned fishing gear. However, there were relatively little differences in household equipment as well as way of living when comparing the very poor families to the relatively more well-off fisher families.
The collection encompasses used as well as unused items. The former were collected among fisher families by exchanging used items with comparable new items bought at the local markets. The goal was to collect items with traces of use as these traces often contain information about work processes and signs of wear. Yet, a large part of the household equipment was of a rather perishable quality which meant that their conditions as "used" were often rather shabby. New items bought at local markets were included in the collection with the help from locals who took great interest in collecting items that correctly represented their way of living. When the collection was completed, the items were wrapped in hay and packed in wooden boxes fabricated by the local carpenter. Next the boxes were loaded onto an oxcart, transporting the boxes about 300 kilometres to Madras (Chennai), where a shipping firm repacked the items before shipment from the harbour to Denmark. Due to incidental circumstances, the items were repacked and reloaded in Saudi Arabia and by the time of arrival to Denmark, some of the items were broken or had otherwise perished.
Originally, the items were each collected in three copy-sets for Moesgaard Museum, Denmark. One copy-set of the items was for years leant to a UNESCO school project that informed Danish school children about the fisher community and way of living in Tranquebar. A selection from the other copy-set has in 2016 entered the Ethnographical Collection at the National Museum of Denmark in connection with the Tranquebar Initiative (2004-2016).
Text: Professor Esther Fihl and Research Assistent Caroline Lillelund, 2015
Webdesign and supervision: Assistant Curator Bente Gundestrup
Language editing: Research Assistent Manasa Bollempali