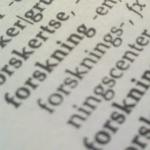 Research administration at The National Museum of Denmark
The Research Administration addresses the coordinating tasks and functions of the Director of Research and Exhibitions, museum scholars in all departments of The National Museum and advises the museum's Management on research matters - including the overall PhD administration and coordination.
News from the Research Administration is a mail service in Danish for researchers from the Dept. of Research and Exhibitions and others interested in the museum with information about current research activities, including grants, EU funding, conferences, seminars, etc.
Registration by mail thomas.grane@natmus.dk
Contact
Research coordinator Thomas Grane
Phone: +45 4120 6032