Trelleborg Viking Fortress
One of the places where the Viking Age can be experienced close at hand is the Viking fortress of Trelleborg, near Slagelse in West Zealand. The impressive remains of one of the Vikings' great ring fortresses were originally constructed around AD 980 by King Harald Bluetooth and are located in the beautiful area of Tude ådal. The museum at Trelleborg includes models, archaeological finds and reconstructions that give a vivid impression of Trelleborg's history, its inhabitants and the function of the fortress.
Meet and mingle with the Vikings
Experience the lives of the Vikings up close, at the reconstructed village of Slagløse.
Plan your visit and check what's on. During Holidays, Trelleborg offers visitors a wealth of activities, displays and events. Try the crafts and daily tasks of the Vikings yourself! You can bake flat bread, fire a Viking longbow, paint a shield or a sword, carve your name with ancient viking runes or cast jewellery made of tin.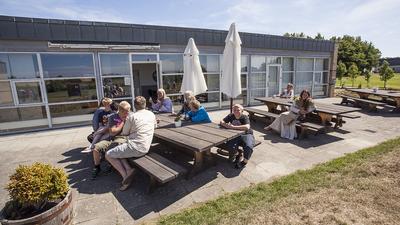 Cafe Trelleborg
Cafe Trelleborg is closed for the year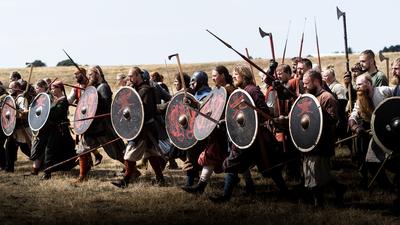 Viking Festival 2020, week 29 is cancelled
Unfortunately due to corona-virus, the vikingfestival 2020 is cancelled.
The Vikingfestival will return in 2021.
Opening hours and admission
Trelleborg is open. Every day from 10:00am to 04:00pm, exept mondays.

Admission:

Free.