The Sun Chariot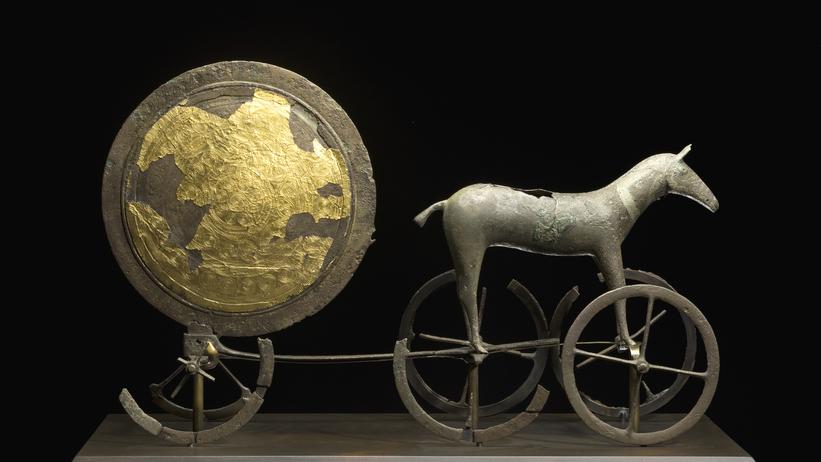 The Sun Chariot was found in September 1902, when the former bog Trundholm Mose in northwestern Zealand was ploughed for the first time. The Sun Chariot was made in the Early Bronze Age around 1400 BC. The elegant spiral ornamentation that graces the golden sun disc reveals its Nordic origin. The Sun Chariot illustrates the idea that the sun was drawn on its eternal journey by a divine horse. A sun image and the horse have been placed on wheels to symbolize the motion of the sun.
The Sun Chariot video
Curator Flemming Kaul tells the story of The Sun Chariot.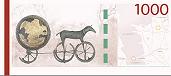 The Sun Chariot is the motive on the 1000-krone banknote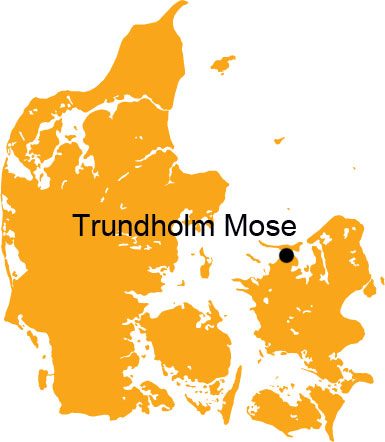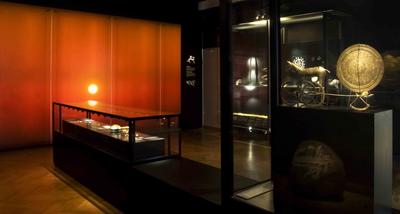 Other sun chariots?