The woman from Huldremose
In the 2nd century BC the body of a woman was laid in an old peat-digging hole in Huldremosen, at Ramten in Djursland. A violent cut with a sharp tool had almost severed her right upper arm before she died. The oxygen-poor conditions in the bog meant that the woman was preserved as a bog body with skin, hair, clothes and stomach contents. She was found and dug up in 1879, when a worker was digging peat turfs at Huldremose.
Like most of the bog bodies found in Denmark the woman from Huldremose was fully clothed. She wore a skirt of wool, a scarf and two skin capes. The woman was more than 40 years old when she ended up in the bog. She was an old woman by Iron Age standards of life expectancy. The find of the woman has encouraged many different debates and interpretations over the years. One possible interpretation is that she was killed and then placed in the bog as a sacrifice.
Curator Flemming Kaul tells the story of The Huldremose Woman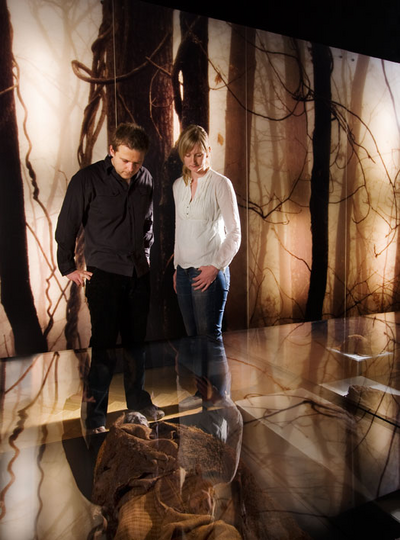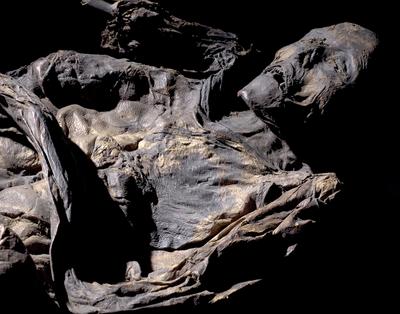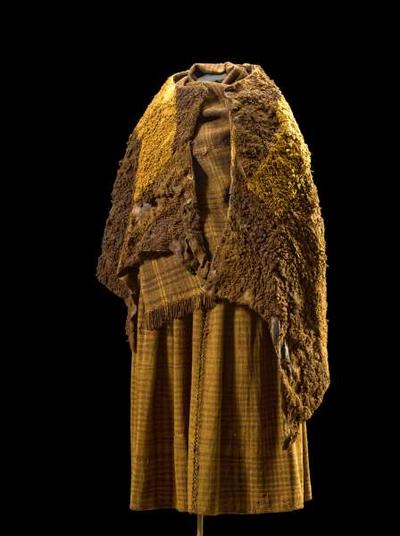 The woman from Huldremose wore a very well preserved suit of skin and woven wool.