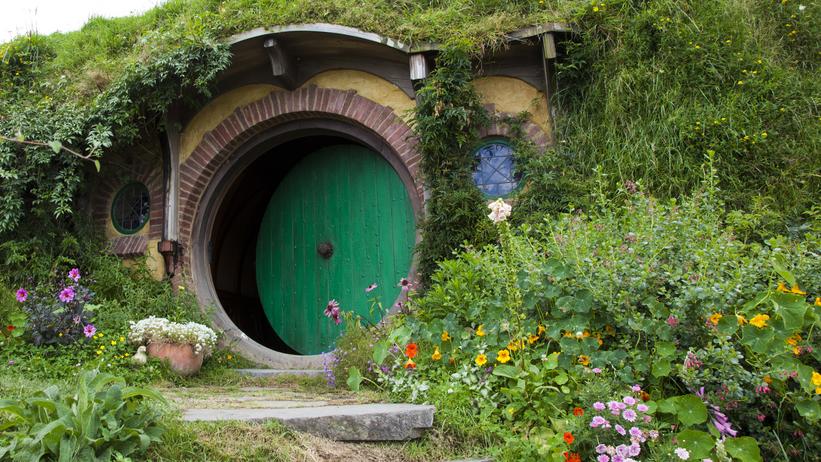 J. R. R. Tolkien (1892–1973)
John Ronald Reuel Tolkien was born in the Orange Free State in South Africa on 3 January 1892, but moved to England with his mother at the age of 3. Tolkien lost both parents to illness when still a child and he grew up at the Birmingham Oratory, a religious institution. After serving in the First World War, he returned to England in 1916 and married his fiancée Edith. They had four children. Tolkien became a professor of medieval literature at Oxford University in 1926, and in 1972 he was awarded a CBE (Commander of the Order of the British Empire). He died on 2 September 1973.
What books did Tolkien write?
Tolkien is best known for his two works The Hobbit (1937) and The Lord of the Rings (1954-55), but he also published a number of other novels and children's books. Professionally, he worked mainly with Old English poems and chivalric romance. However, it was Tolkien's epic stories about Middle-earth that immortalised him. The complexity of Tolkien's world was visible in his story of the creation of the universe Silmarillion (1977) and the major publishing work of Tolkien's notes and surviving works published by his son Christopher Tolkien. Through his stories, Tolkien wanted to create a vision of the Middle Ages, which was just as important a part of his professional work as his studies and source publications. To such an extent, in fact, that serious medieval historians study Tolkien's writings today with a view to saying something about his real inspiration, i.e. the Middle Ages. Tolkien's vision is of course a personal interpretation, but it draws on a wide range of sources and traditions deeply rooted in the origins of Western culture.
Fantasy
Ever since the publication of The Hobbit and The Lord of the Rings, artists and writers have interpreted and re-interpreted the story in pictures, books, cartoons, comics and, most recently, in epic films. The books have, in addition, inspired a whole new genre – fantasy! A whole culture has grown up around fantasy in the form of live role-play, board games and computer games. The Lord of the Rings has deservedly been voted the most influential or best book of the 20th century in several countries (e.g. England, Germany and Australia).
Languages
Tolkien was an expert in ancient languages (Old English dialects, Nordic languages, German and Finnish), and the stories and myths told in those languages. Language was extremely important to Tolkien – also when creating his new world. He believed there was a clear connection between language and the world it describes. Even if you could not understand the language.

As a child, Tolkien had experimented with made-up languages. In his works on Middle-earth, he developed the Elvish languages Quenya and Sindarin, which are spoken in the film version of The Lord of the Rings, for example. Languages are vital to experiencing Tolkien's universe because they contain an entire mythology within them, and derive directly from Tolkien's work with, and knowledge of, medieval language and literature.
Maps
Tolkien also described his world geographically, drawing a series of maps of Middle-earth. Bilbo Baggins, the protagonist of The Hobbit, loves studying old maps, which lead him out on adventure in the fantasy. Baggins and his travelling companions follow a map showing the way to the Lonely Mountain, where Smaug the dragon keeps watch over the dwarves' treasure. Various Tolkien experts have since produced highly detailed atlases of Middle-earth, based on Tolkien's precise descriptions, indications of travel times and his own maps.

Today's maps depict the landscape precisely to a specific scale. Medieval world maps were often stylistic and symbolically loaded, as they also represented the divine order. Earth was a sphere with the three known continents, Europe, Africa and Asia, with Jerusalem as the navel of the world. They were often richly illustrated and depicted the different animals or weird and wonderful races that inhabited the world's edge. Maps became more and more detailed during the late Middle Ages, and the fantasy creatures disappeared to some extent. Naturally, the maps did live not up to modern-day standards, but there is much to suggest that, together with the detailed route descriptions travellers had available to them of the most important trade and communication routes, they worked in practice.