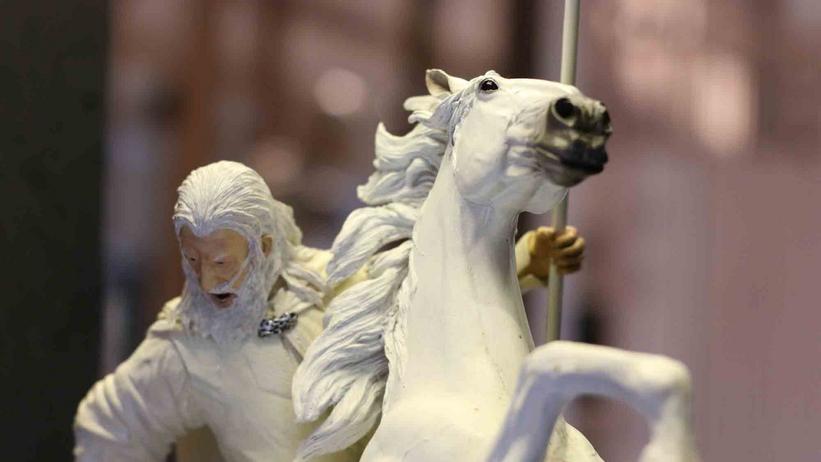 A Mythology for England
"In a hole in the ground there lived a Hobbit". So begins the story of The Hobbit. According to legend, Tolkien wrote the sentence, which was the beginning of all of his major literary work, on the back of an envelope while sitting marking exam papers in his garage. At the time, however, he was already in the process of developing his world, reading out snatches of it to a number of his Oxford colleagues, including C. S. Lewis, who was writing his stories about the world of Narnia at the same time. The group called themselves The Inklings.

Tolkien's fundamental ambition was to entertain and to tell wonderful stories that he himself found fascinating and exciting, but it was also a reflection of a greater ambition to create an entire mythology for England, as Tolkien described it in his letters. Tolkien was greatly inspired by the English, Celtic, German and Scandinavian material he knew so well from his professional work.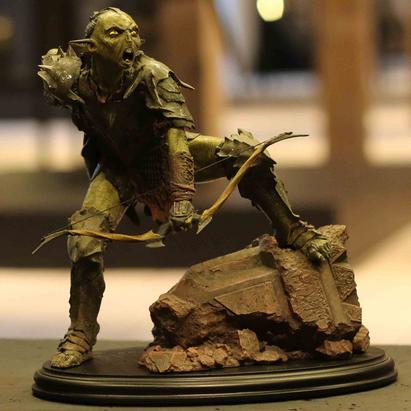 A world brought to life
Tolkien illustrated his work in his own inimitable style. Countless artists have since sought to capture the world Tolkien described, attempting to bring the creatures, people, buildings, cities and landscapes to life.

The English illustrator Alan Lee has enjoyed particular success in recreating the atmosphere of Tolkien's universe in Tolkien's own style. He also served as a consultant on Peter Jackson's film adaptation, which you will rediscover here in the array of characters from the Weta Workshop.

It has taken a lot of work to give each "race" – humans, dwarves, elves, hobbits, orcs, etc. – its own distinct character. The Riders of Rohan, for example, have a clearly Norman look about them, with a hint of the Nordic Viking Age. Similarly, the dwarves have a Nordic look. However, the most historically accurate equipment is the armour of the Uruk-hai, which is strongly reminiscent of the fully-armoured knights of the 15th century.