The Roman connections of the woman from Juellinge
The woman from Juellinge had different imported objects with her in the grave, including two finely cut drinking glasses and a large bronze cauldron. In the cauldron lay a ladle, also made of bronze. All the objects were imported from the Roman Empire. A woman with foreign objects like these apparently belonged to one of the society's leading families, that either had long-distance connections or by other means was able to obtain the imported objects. This type of table service was relatively common amongst the Romans, whereas bronze and glass vessels were sought-after and exotic objects in Scandinavia.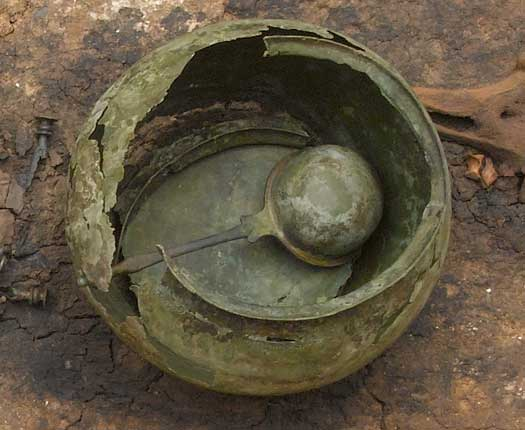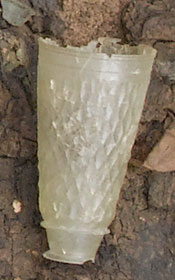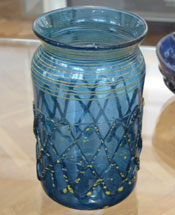 Roman glass is also found in other graves from the time around the birth of christ. Here you can see a blue one with threads from Himlingøje on Stevns.