The network of the Vikings
The archaeological finds from Tissø show that the magnate and his retainers were part of a social and political network that extended out into Europe. Coins, jewellery and weapons testify to contacts with the Continent and with England and Ireland. A few Christian objects also ended up at the site. Very probably these were booty or 'souvenirs' from a Viking's journeys abroad. A small Byzantine lead seal from the ninth century, found in the market place, originally belonged to the official Patrikios Theodosios. Written sources tell us that he was the head of the Byzantine arsenal and military recruitment office, and that he was sent to Venice and Trier in the 840s. His seal has now been found in Ribe, Hedeby and the settlement site at Tissø. Perhaps this shows he was also in contact with the Scandinavian Vikings during his travels?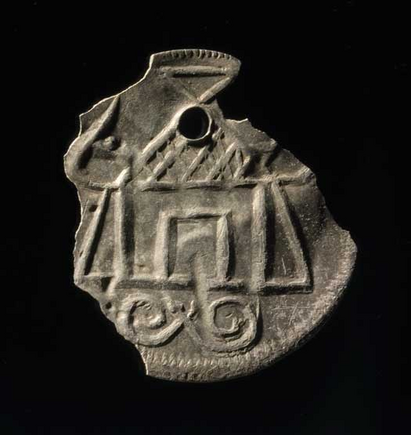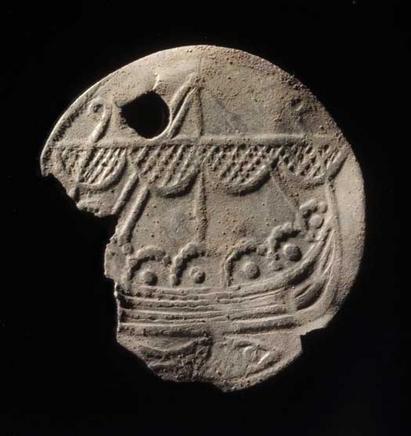 Coins from Hedeby made of silver in the 9th century AD, found at the magnate courtyard at Tissø. The coints are pierced and have been carried by the neck like a piece of jewellery.