Cultural exchanges and encounters in Tharangampadi / Tranquebar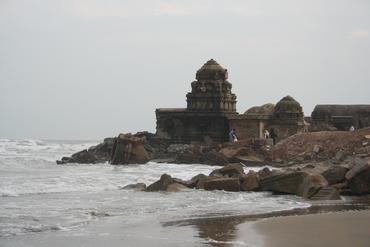 The special issue on cultural encounters published by Journal of Development and Change takes the reader to the small coastal village of Tharangampadi, literally 'the village lashed by the waves' and known as Tranquebar in European discourse. Located in the Nagapattinam district of Tamil Nadu, its unique history as a former Danish trading post, site of foundation of the first Lutheran church in India, and the cradle of the Indian print history makes this village a privileged setting for the study of cultural encounters.
In the past Tranquebar was the locus of interesting encounters related to colonial politics as well as missionary activity; today the area is integrated in a wider global context especially due to the export of fish, migration of labour, tourism and not least the presence of international NGOs in the aftermath of the Indian Ocean Tsunami in December 2004.
Both names — Tharangampadi and Tranquebar — are today in use locally and they reflect the long history of the place. This volume will employ both: Tharangampadi when working with a local Tamil perspective, and Tranquebar where the focus is on Tamil church traditions or on colonial or post-colonial relations. In this introduction we will use the name Tranquebar, since internationally this name is more widely known, as it is associated with the rich historical sources archived mainly in India, Denmark, Norway, England and Germany.
Today, Tranquebar is a village of less than 10,000 inhabitants and about half the population is employed in fishing. With its impressive Land Gate, the former Danish Fort on the seashore and linear streets with Lutheran churches, it has recently been designated a heritage town in India. An obvious cultural encounter takes place in the definition of the history of Tranquebar; thereby also of the modern use of buildings and the control over life and land. In addition there are encounters at the level of cultural and religious practices in the village today as well as back in history. From the vantage point of different disciplines—history, social anthropology, religious studies, literary studies and the history of ideas—this relatively small geographical place of Tranquebar will be examined to let it grow in depth, revealing the multi-layered processes of change related to cultural encounters.
Fihl, Esther and Stine Simonsen Puri. (2009). "Introduction : The study of cultural encounters in Tharangampadi/Tranquebar", in Esther Fihl and A.R. Venkatachalapathy (eds.), Cultural Encounters in Tranquebar: Past and Present. Special issue of Review of Development and Change, vol. XIV, no. 1-2.