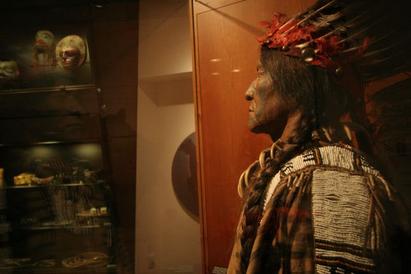 North America
When Europeans first made contact with the population of America in late 1400s, it consisted of a large number of widely differing societies.
At the end of the Ice Age the first inhabitants of America arrived from north-eastern Asia.
In the following millennia Eskimo cultures developed in the Arctic regions of the north and Indian cultures to the south of this.
In North America Indian minorities still exist, which uphold many of the Indian traditions.
These include both descendants of the buffalo hunters of the plains and the indigenous fishing peoples, the Indians of Canada's Pacific coast, who are well known for their carved wooden figures and masks.
In recent years North American Indians have experienced a cultural renaissance, for example, with their pow-wows – the dance festivals which are both traditional and modern.