The Sanctuary of Athana Lindia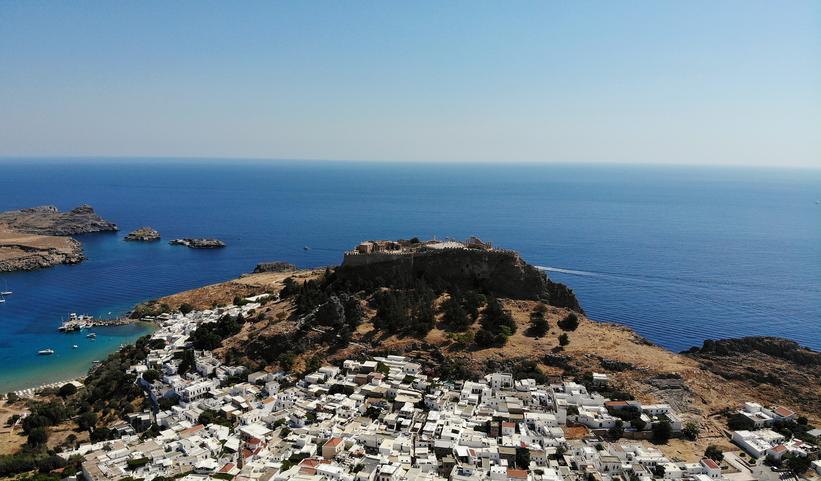 Athana is the Rhodian name for the Greek goddess Athena. In Lindos she was worshipped in her sanctuary on the acropolis from the early Archaic period (c. 750 BCE.) to the late Antique period (the end of the fourth cent. CE) under the local name Athana Lindia. Throughout those hundreds of years, the goddess received thousands of gifts and dedications from worshippers that visited the sanctuary from both near and far – anything from tiny fibulae (brooches) to large monumental statues.
The exhibition of Classical antiquities in the National Museum of Denmark contains a small selection of those numerous small offerings, a few large inscriptions, and three of the many statue bases that were found during the Danish excavations of the sanctuary.
Through digitalyzing and 3D-models of the objects, they can now be placed in computer-generated reconstructions of the sanctuary, and so be experienced in what would have been their original surroundings.
On this webpage it is possible to visit and play with those revived objects in digitized movie clips and as interactive 3D-models.
The project In the House of the Goddess is supported by The Foundation of Consul General Gösta Enbom and intends to bring the largest group of finds exhibited in the Collection of Classical, Egyptian, and Near Eastern Antiquities in the National Museum of Denmark back to life. These are objects excavated in the Athana Lindia sanctuary on Rhodes by the Danish Rhodian Expeditions in the years 1902-1914.