Tumisiut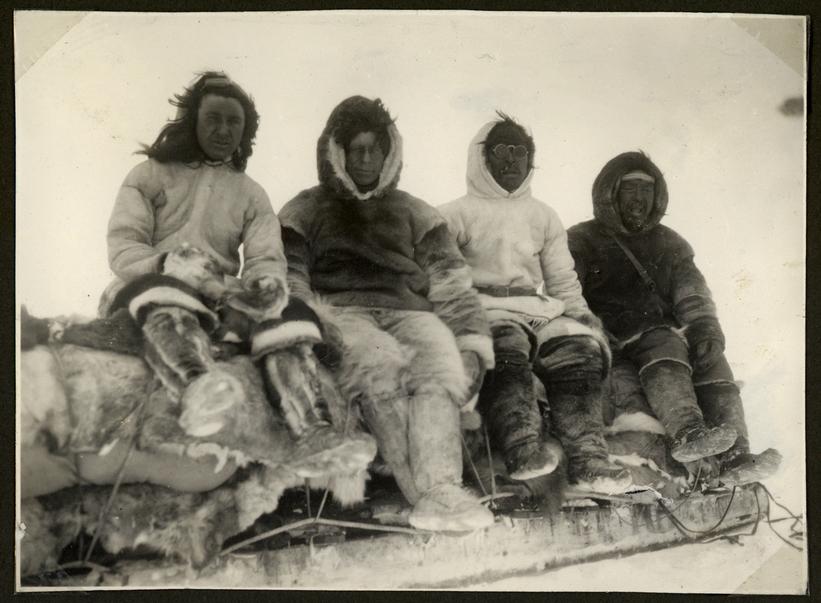 The project
The Tumisiut project aims towards a revitalization of the extensive material collected across Arctic America, from Greenland to Siberia, during the Fifth Thule Expedition (1921-1924) led by the Danish scientist Knud Rasmussen. The project entails important research on the future practice of digital sharing and on how to engage in mutually achieving collaboration between source communities and institutions housing cultural heritage in their ethnographic collections.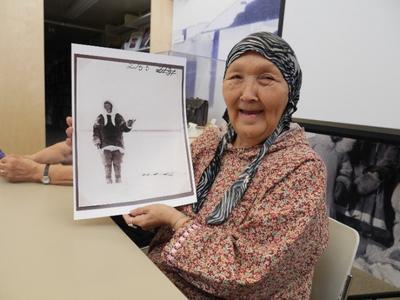 A visit to Nunavut
In september 2018 the Arctic curator Anne Mette Jørgensen from the Danish National Museum, with her colleague Tone Wang from the Museum of Cultural History in Oslo, travelled to Nunavut to meet the Canadian Inuit partners of our two museums. Our first destination was Cambridge Bay and our second was Gjoa Haven on King William Island.
Partners and collaboration
In 2014 the National Museum of Denmark was invited to engage in the development of a digital platform containing information and material from the Fifth Thule Expedition. The ambition of the Tumisiut project which now holds the aim of making the totality of the Fifth Thule collection available have sparked a series of important discussions, into which the National Museum of Denmark has invited new collaborative partners to engage.
Guests from Iqaluktuuttiaq
The research and results of the Tumisiut project is aimed to reach a broader public. We wish to share the insights and make new knowledge available through text, sound and pictures. Here you can read about the visit from our guests and project partners in Iqaluktuuttaq (Cambridge Bay) in December 2017.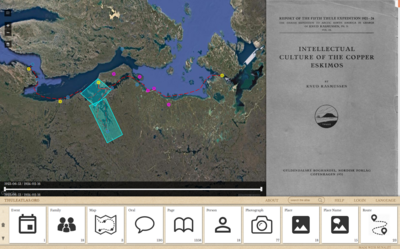 Explore online!
In collaboration with the two Canadian partners Kitikmeot Heritage Society and Carleton University, the National Museum of Denmark has been involved in the development of an interactive expedition-map called "the Fifth Thule Atlas". Follow the link and explore magical songs and photographs from the Canadian Arctic!
Publications
The litterature about the Fifth Thule Expedition is rich. Here you will find a list of selected litterature, publications and media coverage.