Liselund
An 18th century palace
Liselund is a Romantic garden with palace, small buildings and garden monuments. It was laid out at the end of the 18th century as a country home for Antoine and Lisa de la Calmette. Liselund's neoclassical palace was erected in 1792 by the architect Andreas Kirkerup.
The well-preserved interior is thought to have been decorated and furnished by the leading interior architect of the time, court decorator Joseph Chr. Lillie. Liselund is a rare preserved whole – from its large garden to the smallest piece of furniture.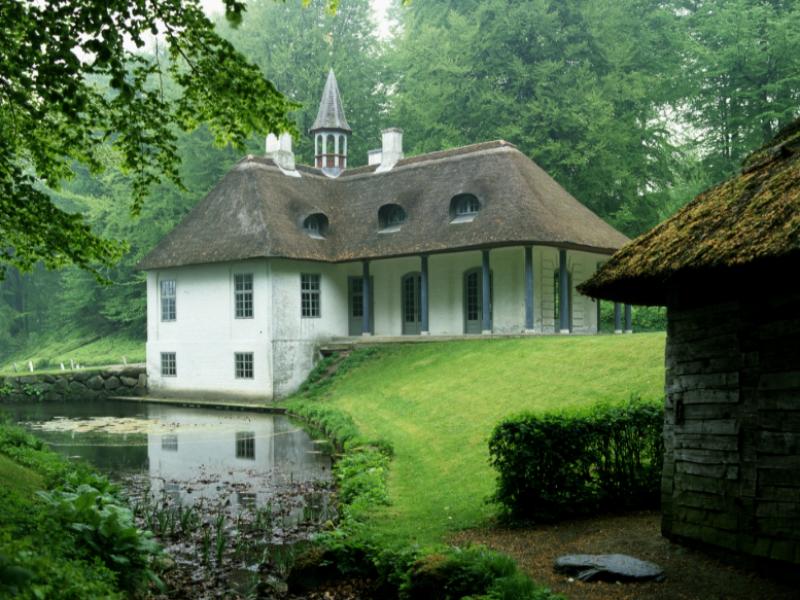 Opening hours and admission
Liselund opens when the authorities consider it safe to open again. We comply with the instructions issued by the Danish authorities concerning COVID19/Corona virus.
Adult: from DKK 50
Child under 18: free