Liselund
An 18th century palace
Liselund is a Romantic garden with palace, small buildings and garden monuments. It was laid out at the end of the 18th century as a country home for Antoine and Lisa de la Calmette. Liselund's neoclassical palace was erected in 1792 by the architect Andreas Kirkerup.
The well-preserved interior is thought to have been decorated and furnished by the leading interior architect of the time, court decorator Joseph Chr. Lillie. Liselund is a rare preserved whole – from its large garden to the smallest piece of furniture.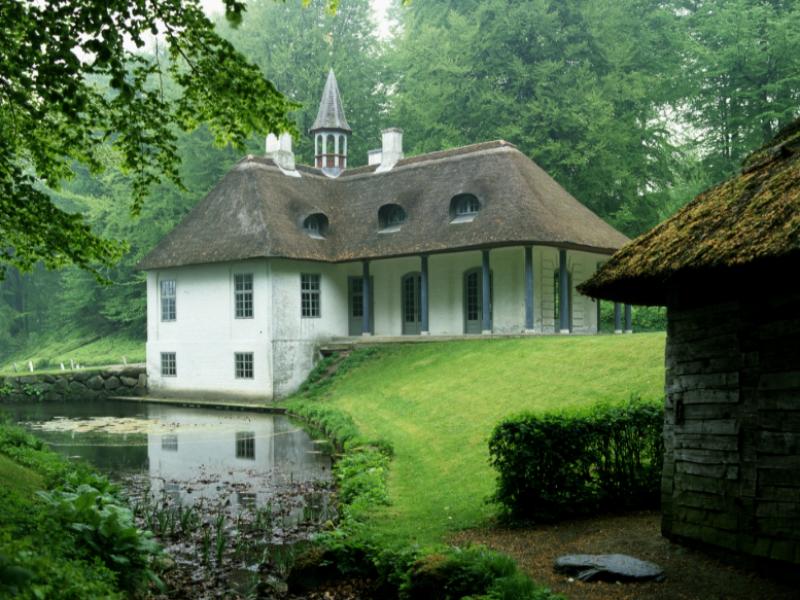 Opening hours and admission
Liselund House is open for guided tours 1 May - 30 September.
The Romantic Garden is open all year and admission is free.
Book a guided group tour (min. 10 pers.) by phone 5581 2178 or e-mail. Group tours available 1 May-30 September
Adult: from DKK 50
Child under 18: free