Danish Missionaries and Tamil parents in late 19th century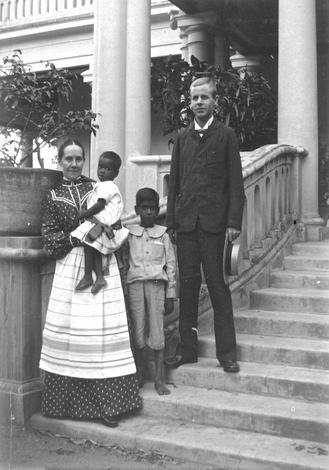 This article explores how parental authority was negotiated in a cultural encounter between Danish missionaries and low-caste south Indian parents in the 1860s and 1870s. It documents the subtle means of coercion, which missionaries employed to gain authority over Indian children and enforce a long-term separation of the children from their parents. This resulted in both confrontations and exchanges between members of the two internally heterogeneous groups, and it took place within an ambiguous cultural space organized by different social hierarchies. The article shows that while the encounters unsettled certain axes of power, others were left unchallenged.
Vallgårda, Karen. (2009). "Between consent and coercion: Danish Missionaries and Tamil parents in late nineteenth century South India", in Esther Fihl and A.R. Venkatachalapathy (eds.), Cultural Encounters in Tranquebar: Past and Present. Special issue of Review of Development and Change, vol. XIV, no. 1-2.