Watercolours of Hama in the 1930s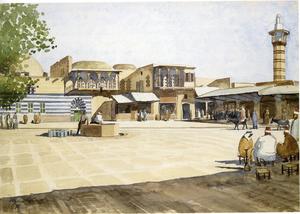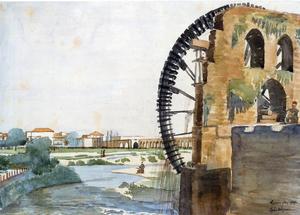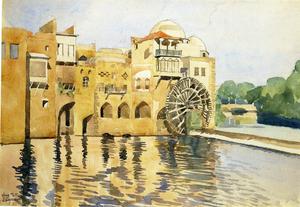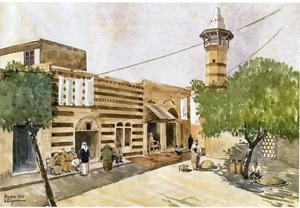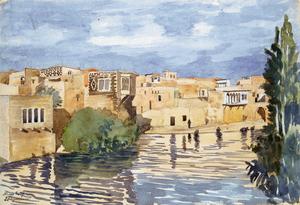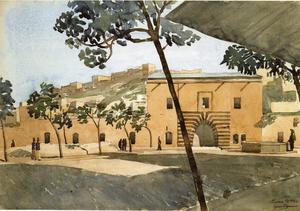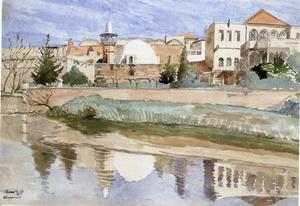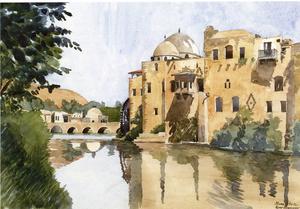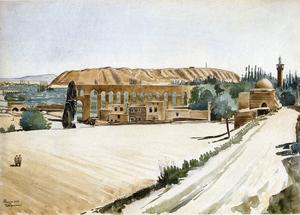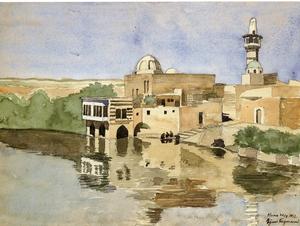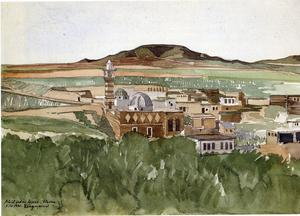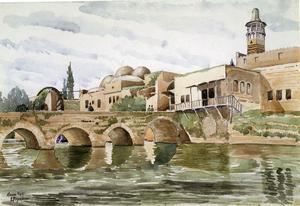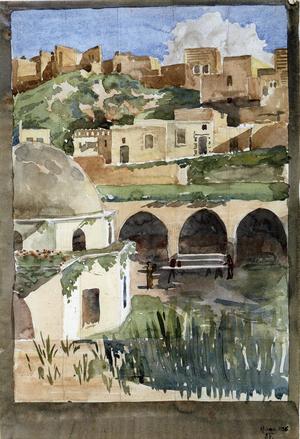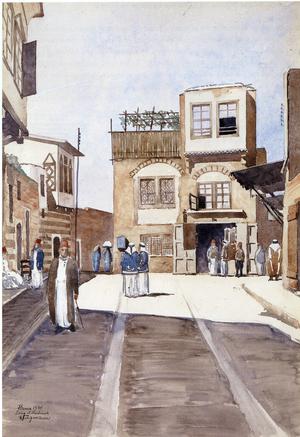 The chief architect of the expedition, Ejnar Fugmann, loved the old Ottoman town of Hama and painted around 100 watercolours of it from 1931 to 1938.
Fugmann, with his interest in architecture, depicted many of the buildings and water wheels in this most picturesque and least westernized town in Syria, including many mosques as well as the mansions of the al-Kilani family, descended from an Islamic saint buried in Baghdad, and of the 'Azm family, whose members had been governors of Hama Province. He also sometimes portrayed inhabitants going about their daily lives. The old town's ambiance and charm are projected in Fugmann's choice of topics and in his balanced colour choices, which also partly reflect the Danish "Golden Age" of the national-romantic painting style in the 19th century.
You can enjoy other examples of Fugmann's watercolours by clicking on the menu bar to the left.