FAQ
Questions asked frequently from abroad to The Museum of Danish Resistance 1940-1945
Domestic and foreign visitors ask different questions. For this reason, not all answers will be available in both a Danish and an English version.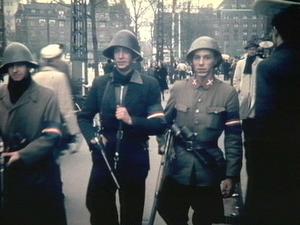 Rescue of the Danish Jews
Please find information in the pdf-version of the booklet October 1943 produced in 1993 by assistant professor Therkel Stræde for the Danish Ministry of Foreign Affairs.
This brochure on Georg Ferdinand Duckwitz published by the German Foreign Ministry might likewise be helpful.
Does any photo documentation of the rescue exist?