The Victorian Home - a glimpse into the late 19th century
Experience an atmosphere of cosiness, as well as fine materials and craftsmanship from the late 19th century. The Victorian Home is located close to the National Museum.
The property, which is protected, was built around 1850. In 1886 it was acquired by the merchant Rudolph Christensen (1849-1925), joint owner of the ribbon factory Christensen and Hansen, which had a shop on Østergade in Copenhagen. In 1890 the merchant moved into the apartment on the second floor with his wife Elina Christensen, née Hamberg, and their three children. The home was newly furnished by the best interior designers of the time.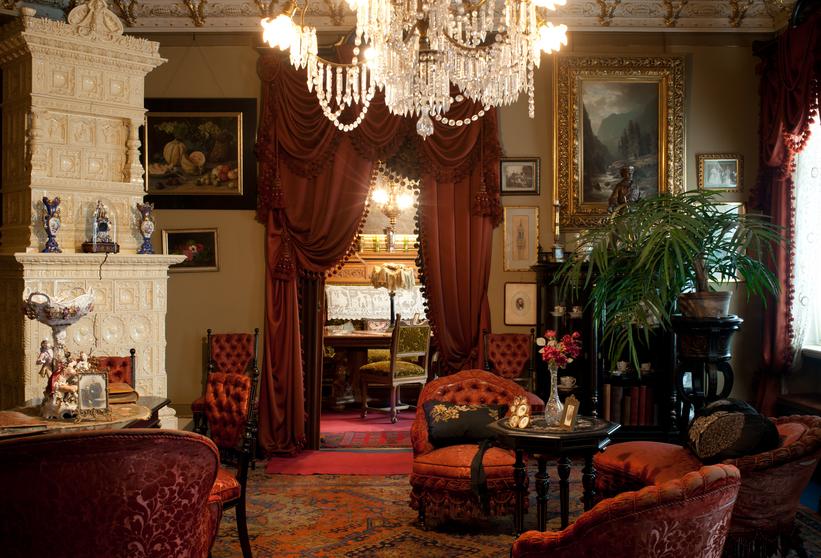 All these interiors have been preserved almost unaltered. Rudolph Christensen's daughters Gerda and Ellen continued to live in the apartment until their deaths in 1963 and respectfully preserved their parents' home.
The Christensen sisters left the fine contents of the property to the National Museum, which had surveyed and photographed the apartment in 1942. With the kind permission of the owners of the property, limited numbers of visitors are able to see the apartment in its original surroundings.
With the exception of two rooms it appears almost completely as it did between 1890 and 1914. The curtains are drawn in the sitting rooms as daylight would damage the almost 100-year-old textiles.
What does the Victorian Home look like? Take a video tour!
Opening hours and admission
Guided tours in Danish/English every weekend

Danish tours at 11.00, 12.30 og 14.00
At the moment there are no English guided tours
Adults: 120 DKK
Children under 18: 60 DKK
An English-speaking audience can also participate in the Danish guided tours with the assistance of a folder in English.
Buy tickets here