Guided tours at the Victorian Home
Prices
Adults 100 DKK, children (under age 18) 50 DKK.
Not suitable for children under age 6.
Signing up for guided tours
Please note that there is a limit to the number of people who can go on the guided tours. Buy your tickets here
Meeting place
The main hall of the National Museum.
Guided tours in English
At the moment there are no guided tours in English
Guided tours in Danish
Every Saturday and Sunday at 11 a.m., 12.30 p.m. and 14 p.m.
An English-speaking audience can also participate in the Danish guided tours with the assistance of a folder in English.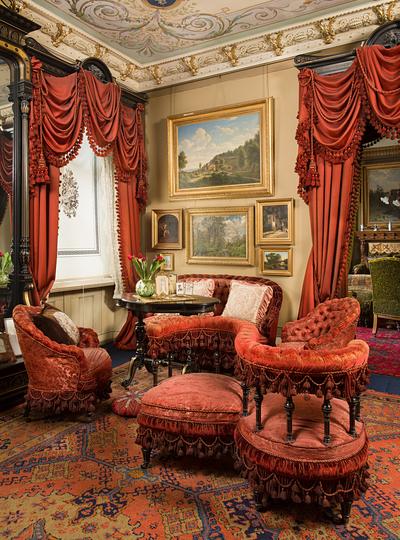 Guided tours for larger groups
Please note that due to Covid-19 restrictions there's a maximum of 5 people on a guided tour at the moment
Prices for companies and private groups:
975 DKK + entrance fee 50 DKK/person
Guided tours can also be arranged outside normal museum opening hours, but there is an additional cost to cover attendants.
Note: guided tours should be booked at least 10 days in advance and any cancellations or changes to your booking must be made no later than one week in advance.
Please email us or call 41 20 60 66 Monday - Friday 10.00 – 12.00 to make a booking.
Book a guided tour
Monday - Friday
10.00-12.00
Tel: 41 20 60 66
Email