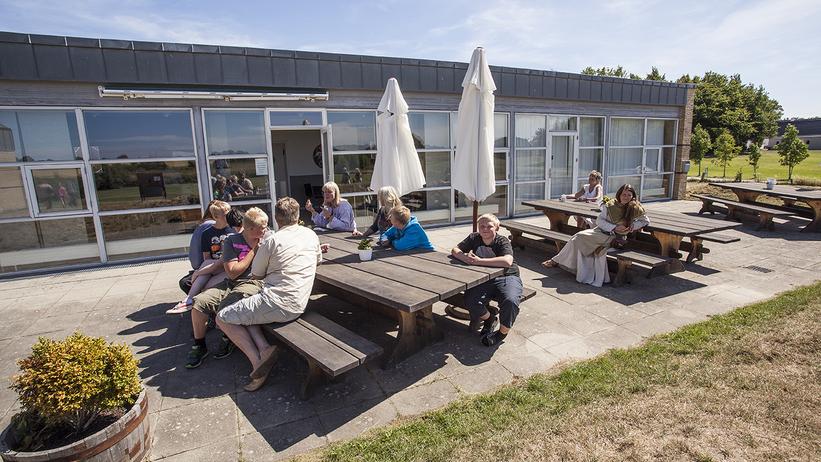 Cafe Trelleborg
Enjoy a freshly brewed espresso, a tasty cake or perhaps a crunchy pannini with a cold Viking beer. The view to the Viking longhouse and ring fortress adds an extra layer to your meal.
It is possible to host events at the cafe or longhouse. Contact the Museum for bookings and order the food here:
Café Trelleborg
Helle og Sofie Due
Due & Due ApS
Parnasvej 21
4180 Sorø
Tlf. 81 44 33 11
Larger groups can contact us for separate menu and Price.
Food brought from home can be enjoyed at the benches throughout the area, but not at the Cafe during opening hours.