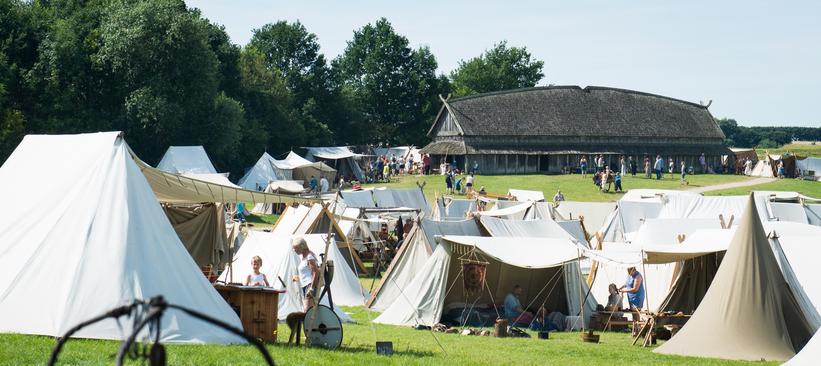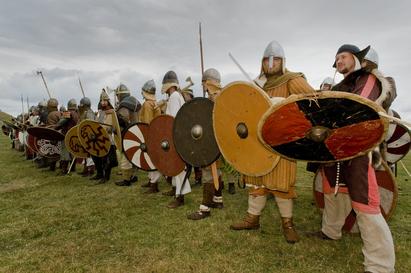 Invitation to Trelleborg Viking Festival 2022
Dear Vikings.
It is a great pleasure for us to invite you to Trelleborg Viking Festival 2022 which runs from the Saturday the 16th July to Sunday the 24th July 2022.
First of all - thank you very much for making Trelleborg Viking Festival so fantastic the previous years! It is always wonderful to see you all! We are very much looking forward to seeing you again at Trelleborg Viking Festival 2022, which will be realized, if the Covid-19 situation allows it.
The application form to Trelleborg Viking Festival will be online this week on: http://natmus.dk/museerne/trelleborg/vikingefestival
The application form must be filled out before the 15th March. You will receive a reply from the museum no later than the 1st April 2022. Attention! It is not possible to sign up via mobilephone.
Please sign up as soon as possible, as the museum will only be able to house 800 Vikings.
Viking Summer at Trelleborg 2022
If you are interested in staying at Trelleborg more than during the Viking Festival, you can sign up for participating in Viking Summer at Trelleborg which takes place during the period from 2nd July to 7th August. The application for the Viking Summer will be send out in the first week of February.
Please keep yourself informed at:
Homepage: https://natmus.dk/museer-og-slotte/trelleborg/
Facebook: https://www.facebook.com/VikingeborgenTrelleborg/
You can still use cotton tents with patina until the reconstruction of the part of the Viking Fortress is realized.
If you have any questions, do not hesitate to contact us at: vikingefestival@natmus.dk or phone + 45 41 20 63 90 / + 45 41 20 63 93
Attention! Trelleborg Viking Festival can be cancelled due to the Covid-19 situation!
Warm regards
Viking Fortress Trelleborg