Rural and Maritime History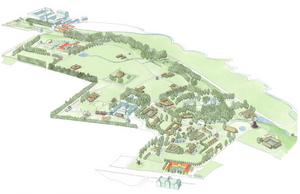 The Open Air Museum is the National Museum's largest exhbition site. It is located north of Lyngby and contains an extensive collection of farms, houses, mills and workshops.
The Open Air Museum researches and interprets farming culture, bulding history, dwellings, the history of textiles and clothes, and the daily lives of Danes from 1650 onwards.
Research, advice and archives
At the Open Air Museum we carry out research and offer advice, and take part in large and smaller research and presentation projects.
The Open Air Museum's collections and archives contain objects and sources about the history of buildings, farming history, everyday life, the history of culture and folklore.