What did they wear?
The Danish Prehistory exhibition in the National Museum of Denmark contains a fantastic collection of clothing from the Bronze and Early Iron Ages that show us how our ancestors dressed. It is only a small part of our skin and textile collections that are exhibited, as many of these finds are so fragmented and fragile that they must be stored under controlled conditions in order not to suffer from further degradation.
Here you can see detailed photos of some of the exhibited objects and learn more about prehistoric textile production, use and preservation.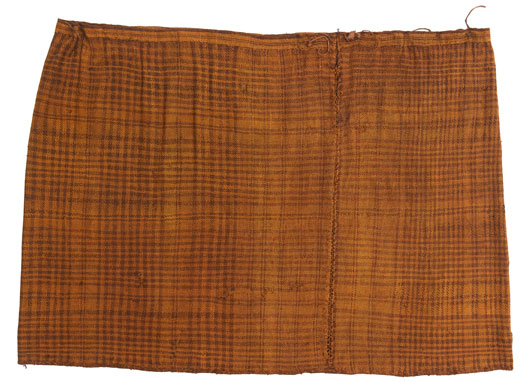 The checkered skirt from Huldremose was found when peat-cutting in a bog in Djursland. The Huldremose woman is dated to the last two centuries BC.
Learn more about Early Iron Age clothing.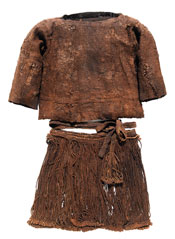 The Bronze Age girl from Egtved near Vejle was wearing a woollen blouse and a corded skirt when she was placed in her oak coffin.
Read more about Bronze Age clothing here.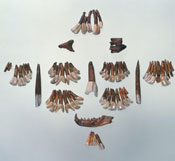 Only a few textile fragments from the Stone Age have survived. Fortunately, finds of beads of animal teeth show us how the clothing had been decorated.