The Early Iron Age
The Early Iron Age in Denmark covers the period from 500 BC until 400 AD and is divided into three periods: Pre-Roman or Celtic Iron Age (500 - 1 BC), Early Roman Iron Age (1 - 200 AD) and Late Roman Iron Age (200 - 400 AD).
In the time around 500 BC people began to extract iron from local deposits. People were no longer dependant on bronze from distant areas of Europe. In addition, iron was a much stronger and more suitable metal for weapons and tools. The farmers in the Early Iron Age lived together in small, fenced villages. That it was not always peaceful and friendly though is testified by the weapon offering from Hjortspring Mose. You can also read more about the woman from Huldremose, who was laid in the bog dressed in her finest clothes.
A new metal, silver, appeared in the time around the Birth of Christ. The large silver cauldron from Gundestrup is a good example of this. At the same time the Romans invaded large parts of western Europe. The Roman Empire's proximity led to significant cultural and social changes in Denmark. In the princely graves from Hoby and Himlingøje you can see the result of the meeting with the Roman Empire.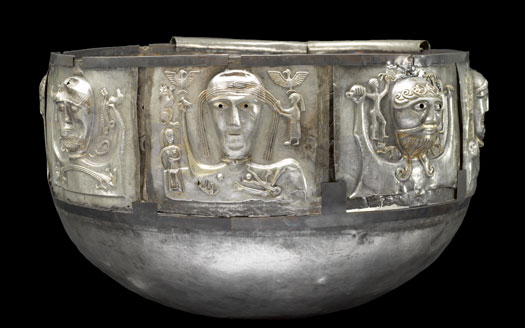 You can see the Gundestrup Cauldron from the Early Iron Age in Room 17.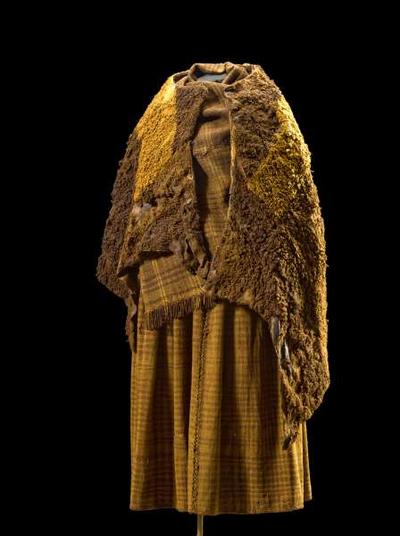 In the 2nd century BC the body of a woman was laid in an old peat-digging hole in Huldremosen, at Ramten in Djursland... The woman from Huldremose