Restoration of Governor's Residence (2009-2012)
By 2004, the building, which in the Danish era served as Governor's Residence, had been out of use for decades, during which the building had dilapidated due to age and monsoons. - However, considering the growing interest in the historical townscape of Tranquebar, as well as ongoing plans in the Tamil Nadu State Department of Tourism to develop Tranquebar as a destination of heritage tourism, the Department decided that it would make sense to engage in a thorough restoration of the former Governor's Residence and prepare it for housing a Cultural Centre in Tranquebar that would be open to the general public.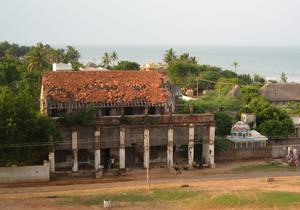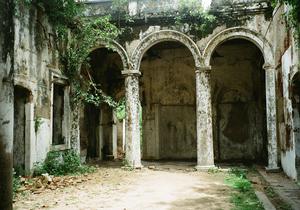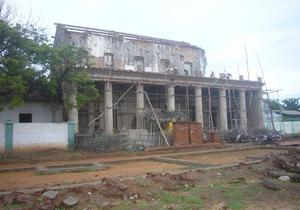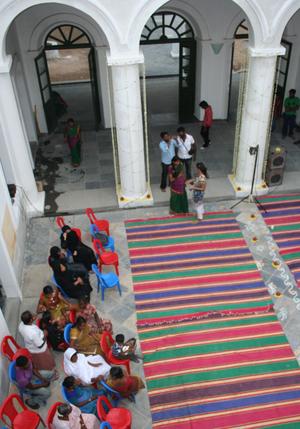 When restoration began in 2009, the building was in a state of thorough dilapidation. Part of the roof had collapsed and the roots of proliferating plants had damaged several walls. With the building owned by Indian authorities and the restoration executed by Indian experts, the project is – and was carried out as – an Indian project with The Tranquebar Initiative of the National Museum of Denmark in a consulting role responsible for the procurement of information on the historical background of the building.
The restoration work was carried out by The Indian National Trust for Art and Cultural Heritage (INTACH). Thorough investigations by experts were carried out in Indian and Danish archives to secure that the architectural history of the building was reflected in the final restoration, in accordance to the instruction given by the owner of the house, the Tamil Nadu State Department of Tourism. Thanks to a large private donation to The Tranquebar Initiative of the National Museum of Denmark, the building was thoroughly restored in 2011 and ready to house the planned Cultural Centre in Tranquebar run by Indian authorities.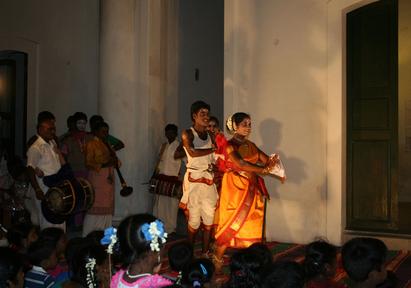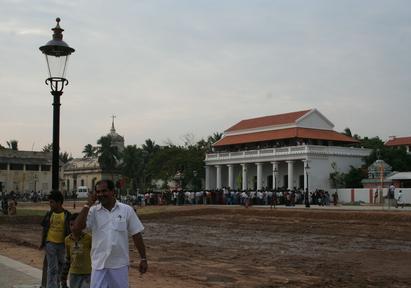 Text: Professor Esther Fihl and Research Assistant Caroline Lillelund, 2015
Web design and supervision: Assistant Curator Bente Gundestrup
Language editing: Research Assistant Manasa Bollempali