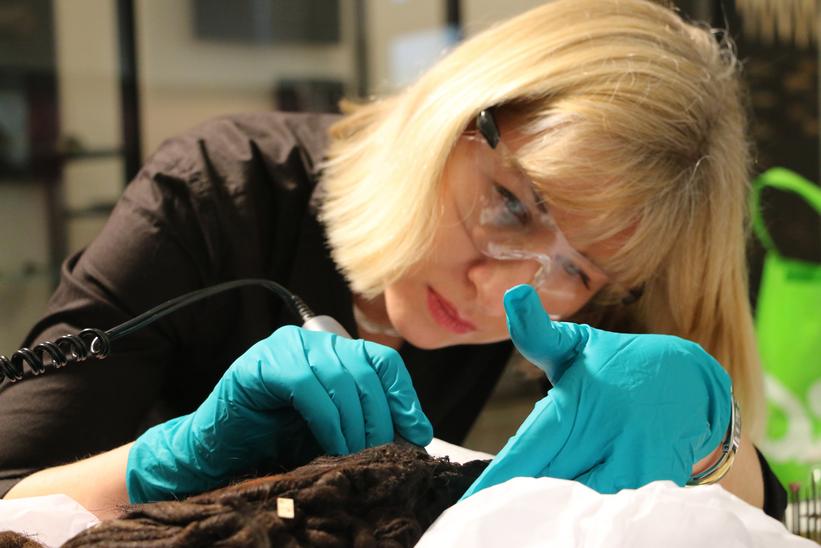 Project director Karin Margarita Frei
Project director, Karin Margarita Frei, is (Full) Research Professor in Archaeometry at the National Museum of Denmark. She is Denmark's first Professor in Archaeometry and she is also The National Museum's first permanent professor. She has developed several tracing methodologies based on the strontium isotopic system including the tracing technique for human hair and finger nails, which allowed for the first time to reconstruct ancient humans' travel activities in an unprecedented time resolution, like e.g. that of the Egtved Girl and the Skrydstrup Woman. She has investigated more than 2500 human remains from all over Europe and has published more than 100 peer reviewed articles as well a considerable number of chapters in various books. She is also a bestselling author of the book entitled "Egtvedpigens rejser" (Lindhardt og Ringhof) published in 2018.
Karin Margarita Frei has a master's degree in geology and geochemistry (Faculty of Science) and a Ph.D. in archaeology/archaeometry (Faculty of Humanities), both degrees from the University of Copenhagen, Denmark. She has received a large number of prestigious awards for her research. For her Ph.D. she received two awards; the international GMPCA award for the best Ph.D. in Archaeometry which she received at the University of Liege, Belgium, and a national distinguished award by the Faculty of Humanities at the University of Copenhagen. In 2011 she received the "For Women in Science Fellowship Award" by L'Oréal Denmark and UNESCO. In 2015 she received the Eilschou Holms Award by the Royal Nordic Academy of Ancient texts, and she was the Winner of the "Best Danish Research of the Year 2015" awarded by the Danish scientific newspaper "Ingeniøren". The same year her research was nominated as one of the "Top 10 discoveries in 2015 (worldwide) in Archaeology" by the New York based academic magazine "Archaeology" and she also became an "Official Top Author" in the scientific journal "Scientific Reports" published by the Nature Group for a publication for which she is the first author. In 2017, she became a life-member of The Danish Royal Academy of Sciences and Letters and received the "Dansk Magisterforenings DM's Research Award". In addition, she received the prestigious "Shanghai Archaeological Forum's Research Award" in China. In 2019, another of her first author publications became "Top 10% most cited author for the scientific journal PlosOne in 2019". In 2022, she received the Honorary "Fru Ida Emilie Grandjean (født Attrups) Foundation" Award.
In the last 15 years, Prof. Frei has focused on developing and applying techniques to trace human and animal mobility and textile trade and production. She has a long-standing expertise in cross- and interdisciplinary research built on an academic background in both natural sciences and humanities. This unique and powerful combination has allowed her to apply science-based experimental work to address key questions within archaeological research. Her current research focus is on reconstructing the lives of ancient people and mobility in prehistory. Her focus area is Europe. She was also first mover in establishing bioavailable strontium isotope baselines for Denmark and other regions in Europe like e.g. Cyprus, Greece, south eastern Spain and Scania in southern Sweden. She was the first to develop high-resolution (using hair and nails) tracing mobility techniques applied to single individuals from prehistory using the strontium isotope system. She also developed and conducts provenance analyses of ancient textiles.
Prof. Frei has over a decade long experience in leading research projects. She has successfully received a large number of research grants and has succeeded in establishing and developing international cross-institutional and cross-disciplinary projects and collaborations. Prof. Frei currently leads several research projects of which the prestigious Carlsberg Foundation's Semper Ardens project "The Tales of Bronze Age People" is one of them. Additionally, she is the initiator and leader of the "Sr-Mobility Research Group" at the National Museum of Denmark, which is an international and multidisciplinary research team.