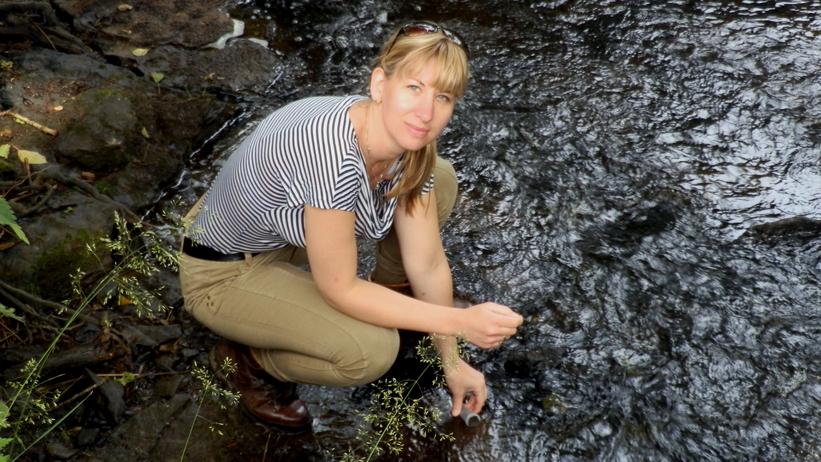 Project director Karin Margarita Frei
Project director, Karin Margarita Frei, is Research Professor in Archaeometry at the National Museum of Denmark. She has developed several tracing methodologies based on the strontium isotopic system including the high-time resolution tracing technique for human hair and finger nails, which allowed us for the first time to reconstruct ancient humans' travels activities in an unprecedented detail, like e.g. that of the Egtved Girl.
Karin Margarita Frei has a master's degree in geology and geochemistry from the University of Copenhagen's Faculty of Science. She wrote her thesis under the supervision of Prof. Minik Rosing on the metasomatic geochemical processes of metamorphic rocks from the famous Isua area in Greenland. She later decided to take her career across disciplines and conducted her Ph.D. studies in archaeometry at the Danish National Research Foundation's Center of Textile Research (CTR) at the Faculty of Humanities at the University of Copenhagen under the supervision of Assoc. Professor Henriette Lyngstrøm. In her Ph.D., she developed a methodology based on the strontium isotopic system to investigate the provenance of ancient textiles' raw materials. In the following years, she held several post doctoral positions and participated in various cross-disciplinary research projects, including the ERC Advanced Grant project entitled "The Rise". Furthermore, she has mapped the strontium isoscape of the entire Danish region as well as other parts of Europe. Karin M.Frei is today a leading researcher and developer in the field of high-resolution human mobility as well as in the field of developing new tracing methodologies based on the strontium isotopic system for archaeological organic remains, such as hair and nails as well as cremated bones.
Since her Ph.D., Karin M. Frei has conducted many research projects investigating prehistoric human and animal migration at many sites both within Denmark and beyond as well as from various prehistoric and historic periods from the Mesolithic period to the Middle Ages. Most importantly to the "Tales of Bronze Age Women" project has been her work on the Egtved Girl (Frei et al., 2015), which both revealed the first evidence of long-distance reapeated mobility/travels of a single individual and also proved that the Egtved Girl originated from a place outside present-day Denmark (excluding the island of Bornholm).