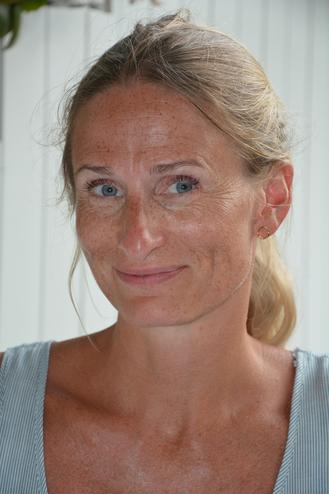 Marie Louise Schjellerup Jørkov
Marie Louise S. Jørkov is a physical anthropologist and Associate Professor at the Laboratory of Biological Anthropology at the Department of Forensic Medicine, Faculty of Health at Copenhagen University. Marie Louise is a specialist on human skeletal remains. Her research focusses on archaeological as well as forensic human skeletal remains in order to investigate health, disease and demography. In addition, she uses isotope analysis in order to investigate the diet and migration patterns of past peoples.
Marie Louise received her Ph.D. degree from the University of Copenhagen in 2007 for her research on diet in the Danish Roman Iron Age Period. Since then, she has been a lecturer in Forensic Anthropology at the University of Bournemouth England; she has lead the anthropological investigations at the Assistens Cemetery in Copenhagen during the metro city excavations in 2009-2011, she has conducted two post docs on 18th-20th century skeletal material in Copenhagen and she has investigated stone age burials in Jordan. She is currently the daily head of the Anthropological collections at the Faculty of Health at Copenhagen University.
In the "Investigating population dynamics in Bronze Age Denmark by isotopic tracing techniques" project, Marie Louise will investigate human diet, health and disease in the Bronze Age.