A visit to Nunavut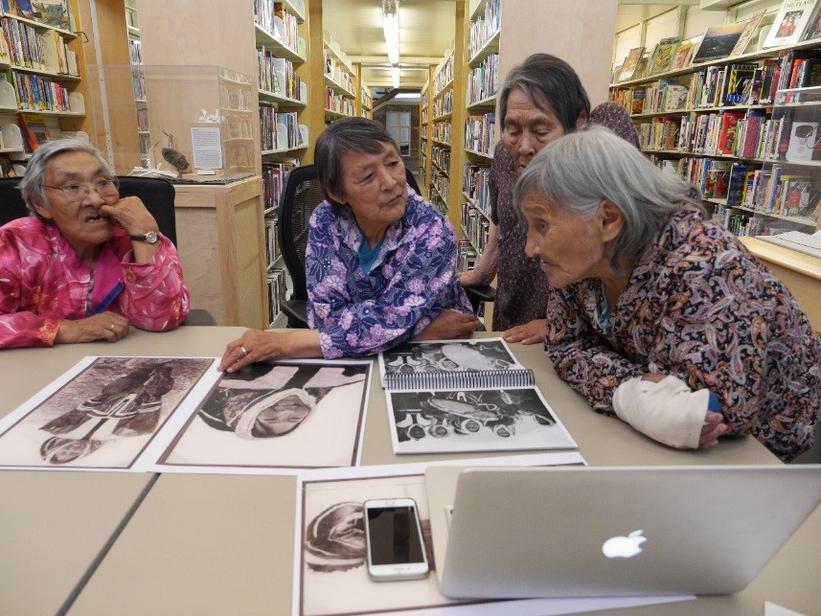 A visit to Cambridge Bay and Gjoa Haven
In september 2018 the Arctic curator Anne Mette Jørgensen from the Danish National Museum, with her colleague Tone Wang from the Museum of Cultural History in Oslo, travelled to Nunavut to meet the Canadian Inuit partners of our two museums. Our first destination was Cambridge Bay on Victoria Island, and our second was Gjoa Haven on King William Island. Knud Rasmussen stayed in their homelands for several weeks, together with his comrades Leo Hansen, Arnarulunguaq og Qavigarssuaq. This expedition party lived, travelled, hunted and feasted with their hosts, collecting hundreds of objects and about 80 photographs. During our visit in Cambridge Bay our hosts from the Kitikmeot Heritage Society (KHS) told us that in recent years the expedition reports have become a highly appreciated source to the history of people in the area. All across the Canadian Arctic the languages, traditions and history of the Inuit have been subject of oppression and extinction throughout the 20th century, not least as a main part of the children were sent to catholic and Anglican boarding schools. Now, in recent decades, people have started to learn and write about life here in the area before colonization.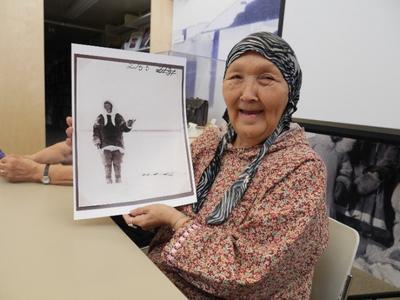 It's my great grandfather!
'It's my great grandfather!' - Emily smiled, cuddling a photograph of a man in fur, a fine line of codfish lined up at his feets on the ice. She and several of the other Elders named the majority of the fur-clad people in the expedition photographs that we carried with us and related them to families living in the region today. KHS conducts impressive works on drawing genealogic family trees on the basis of the almost complete population logs that Knud Rasmussen recorded in the region almost 100 years ago. In combination with the first hand ethnographic descriptions, the ethnographic objects and the photographs, this work forms an important basis for 'reinvigorating' peoples' history and reactivating vital knowledge on living in the Arctic.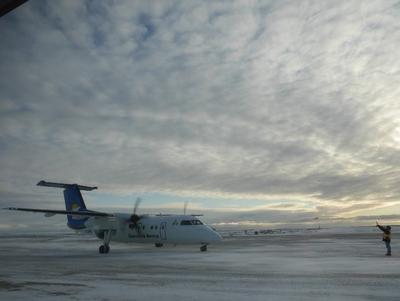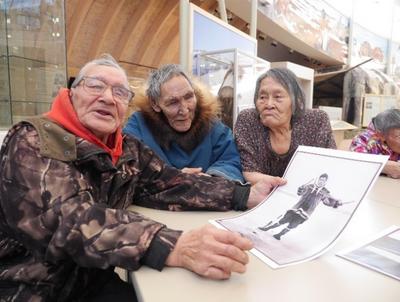 Culture, history and archives
In order to be able to convey their historical and cultural traditions the Kitikmeot Elders depend on museums to make archives accessible for them at this very moment in time. Only the very oldest among them can still trace the ancestries and relate to people, places, habits, customs, technologies, songs and myths that were recorded by the 5 Thule expedition in 1923. This very moment in time is therefor important; for the documentation of the knowledge of the elders – and for museums for gaining new knowledge about our comprehensive and outstanding collections. The knowledge and traditions have to be passed on now to those younger generations upon whom the very future existence of Inuit communities in the region rests. We hold the collections, they hold the capabilities, together we hold the opportunity and therefore an obligation.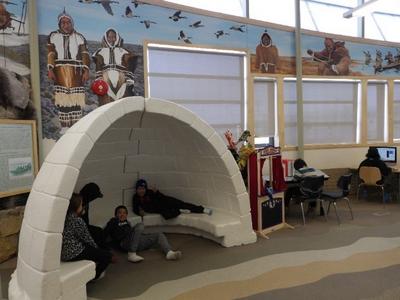 Text and photographs: Anne Mette Jørgensen, the National Museum.