A visit from Iqaluktuuttiaq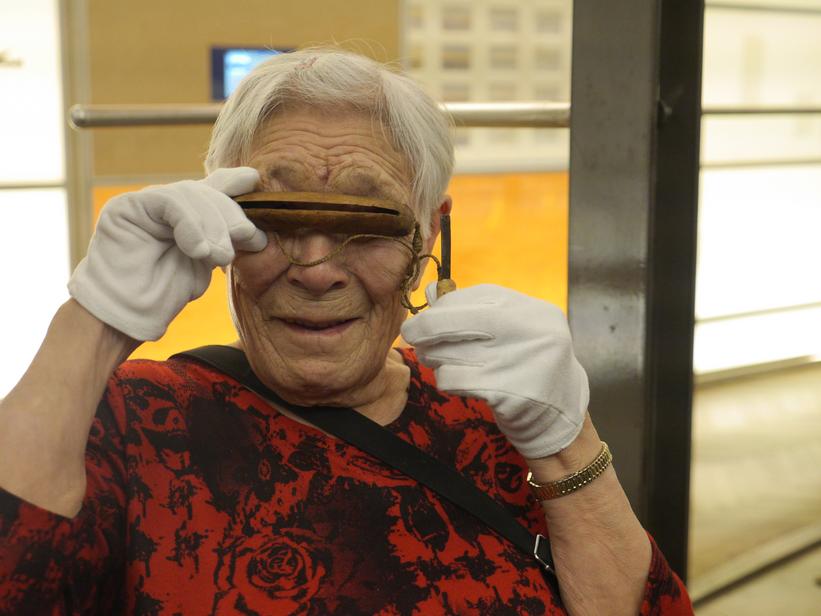 Guests from the Kitikmeot Heritage Society
In December 2017 the National Museum of Denmark hosted a visit from Arctic Canada. Members of the Kitikmeot Heritage Society, including two Inuit elders, who are descendants of Inuit who met with the Fifth Thule expedition, visited the National Museum of Denmark to see and experience the unique objects and materials crafted by their forefathers. The visit resulted in the retelling of many engaging stories, intimate details and new insights about the collection.
Interview with Pamela Gross
During the visit in December 2017 the director of the Kitikmeot Heritage Society, Pamela Gross, was interviewed for the National Museum's radio channel. Below you can listen to what she said about the visit.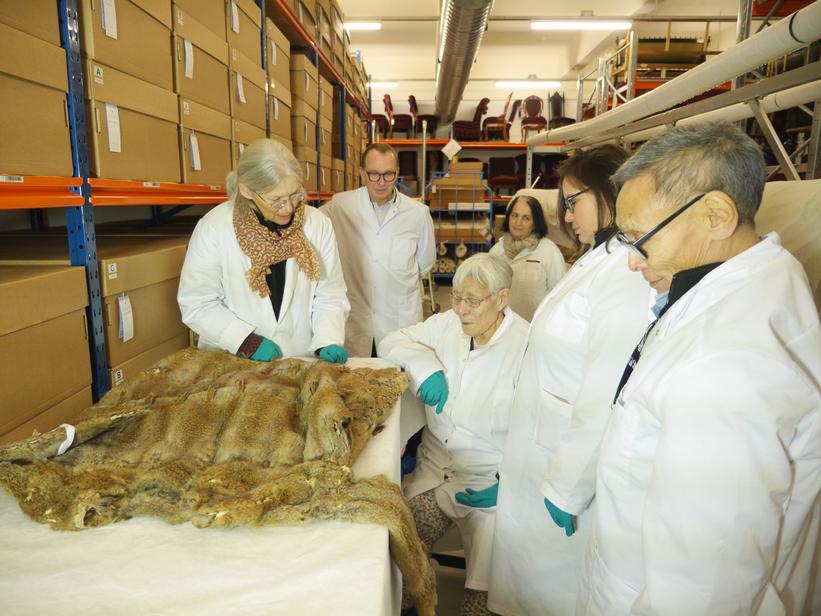 Memories and stories
When Bessie Omilgoetok and Joseph Tikhek from Arctic Canada saw the ethnographic objects which Knud Rasmussen collected among their forefathers, many stories and memories came forth. Below you can read two short accounts, which Bessie and Joseph remembered as they were walking around in the exhibition and examining the objects.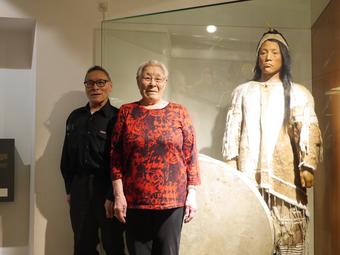 The Shaman
Touring the ethnographic exhibition Peoples of the Earth, Bessie Omilgoetok and Joseph Tikhek recognized the facial features in an exhibited model. The face of the mannequin is a plaster cast of a man among the group of Inuit whom Knud Rasmussen termed the Copper Inuit, in Arctic Canada.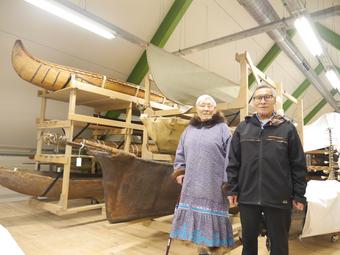 On the tip of the kayak
For Bessie Omilgoetok and Joseph Tikhek, the ethnographic objects evoked memories and stories from their childhood. When Joseph saw the collection of kayaks, he recalled how they in the past used kayaks when hunting caribou. He remembered how he as a young boy was sitting on the tip of his grandfather's kayak, sailing across the fiords and inlets; concentrated, balancing - so that he would not loose grip of the kayak and fall into the freezing water.