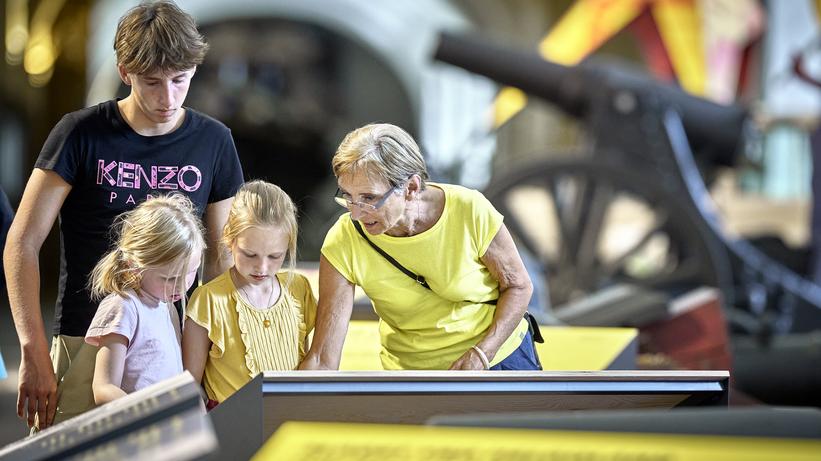 Welcome to the Danish War Museum
At the Danish War Museum, you will get a closer look on the Danish wars. In our exhibitions, you can follow the journey of a young Danish soldier to the war-torn Afghanistan, discover the models of historical war ships from the Danish navy, explore the stories of 21 Danish wars in the last 500 years and get a closer look at our treasury, which is filled with unique war treasures from all over the world.
The Danish War Museum mediates both the famous battles of the past against Sweden, England and Germany, and the present battles on international missions in Iraq, Afghanistan and Libya.
You will also get a closer look at the soldiers who are ready to risk their lives for what they believe in.
Furthermore, you will learn more about weapons, strategy and technology, which make out the difference between victory or defeat in battle.
The King's Arsenal
The Danish War Museum is located in king Christian IVs arsenal on Slotsholmen in the heart of Copenhagen. When the arsenal was completed in 1604 it consisted of a war harbour, an arsenal and armoury, a provisions building with a bakery and a brewery, and an array of different workshops.
The ships of the navy could sail all the way into the war harbour, and be equipped with everything they needed to sail out on expeditions – such as gun powder, canons, ropes and hardtacks. The war harbour was located where the Royal Library Garden is today.
Apart from the arsenal's active function during war times, simultaneously, it was the place where the weapons of the nation were kept during times of peace. Christian IV also used the arsenal for storing his private weapons and armours of splendour.
From arsenal to museum
Concurrently with the arsenal's functionality fading with time, they began to register the many historical weapons in the building during the first half of the 1800s.
In 1857 the collections of weapons opened to the public and in 1928 the entire building was turned into a museum, which was named the Royal Danish Arsenal Museum.
Since the beginning of the 1990s the museum has been working to transform itself from a historical weapon collection to a cultural and social historical museum with war and people as its central focal points.
On July 1st 2018 the Royal Danish Arsenal Museum changed its name to the Danish War Museum.