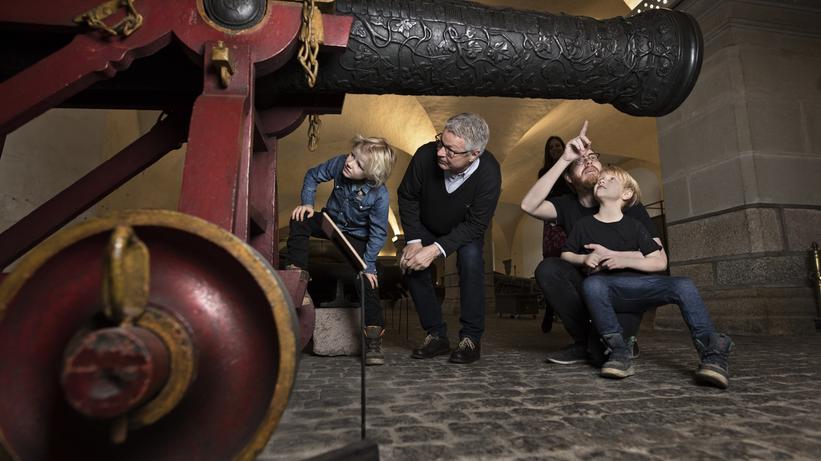 Private Tours
The Danish War Museum has a range of fascinating private tours. You can see unique exhibits from the wars Denmark has participated in over the past five centuries in the exhibition Denmark at War, or follow the journey of a Danish soldier to Afghanistan in the exhibition A Distant War. We also offer a quick introduction to the exhibitions at the Danish War Musem.
To book a private tour please e-mail krigsmuseet@natmus.dk or call us on +45 41 20 60 80. You are also welcome to contact us if you have any special requests for a guided tour.
A distant war
Feel the atmosphere in a Danish soldiers' compound in Afghanistan. The guided tour will allow you to experience the war through the eyes of the Danish soldiers. The exhibition is built up from authentic objects brought home from Afghanistan.
The Danish Navy
Book a guided tour of our exhibition "Denmark's Navy" and hear the stories about life at sea in times of peace and war, from the creation of the navy at the beginning of the 1500s onwards to today. You will hear more about famous sea battles, war tactics at sea and harsh punishment methods.