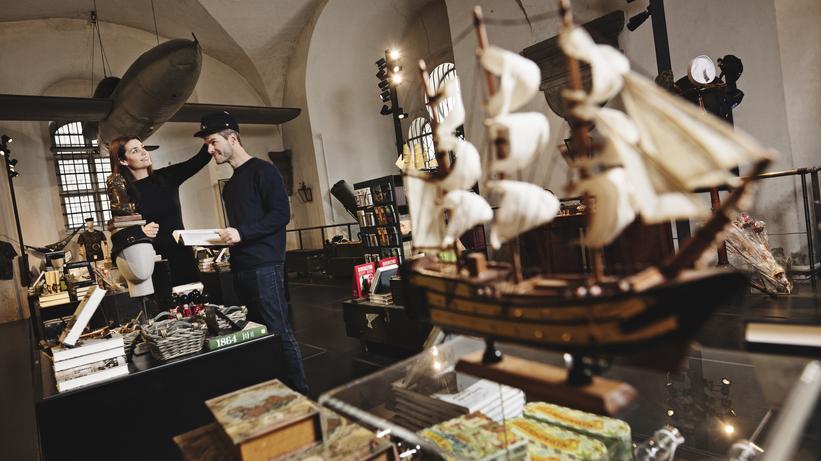 Museum Shop and Bookshop
The Danish War Museum sells books on people and the history of war ranging from the latest publications to classics in the field.
As well as browsing among our qualified selection of publications, you can also purchase jewellery, T-shirts, posters, old-fashioned stationery and a wide range of toys – including crossbows, bows and arrows, costumes, children's books and models of both modern and historical cannons and military vehicles.
The exhibition 'A Distant War – A Danish Soldier in Afghanistan' has its own section of the shop where you can buy shemagh scarves, camouflage T-shirts, caps, underwear and belts. This is also where you'll find high-quality military thermal mugs, badges and much more.
Embark on an adventure in our museum shop, which is located at Tøjhusgade 3 at Christian IV's historical arsenal. The building itself is an architectural masterpiece, built in iron and steel on top of the old cobblestones and surrounding the cannons exhibited at the Danish War Museum.
The museum shop is open during the museum's opening hours, but you can visit us anytime at The National Museum's web shop