Guided Tours
The Danish War Museum has a range of fascinating guided tours. You can see unique exhibits from the wars Denmark has participated in over the past five centuries in the exhibition Denmark at War, or follow the journey of a Danish soldier to Afghanistan in the exhibition A Distant War. We also offer a quick introduction to the exhibitions at the Danish War Musem.
To book a guided tour please e-mail krigsmuseet@natmus.dk or call us on +45 41 20 60 80. You are also welcome to contact us if you have any special requests for a guided tour.
Due to the current COVID-19 restrictions the guided tours are limited to a maximum of 4 participants.
Denmark at war
Take a guided tour through 500 years of Danish war history and Denmark as a warfare nation.
A distant war
Walk through a Danish military camp in Afghanistan and see the war through the eyes of a Danish soldier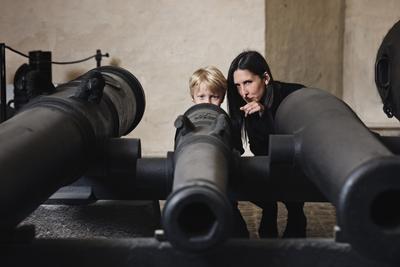 Summer activities 2020
In July it is possible to experience new and fun activities for the whole family at the Danish War Museum