Serampore Today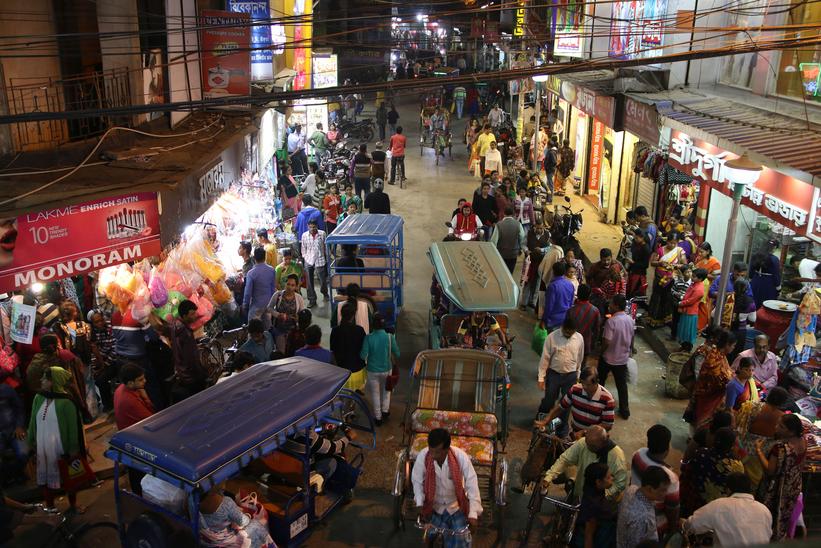 There are all kinds of people in Serampore: Poor workers live in small one-room apartments slap up against middle class homes and the old palaces and luxury villas of the rich. While Hindus constitute the majority of the city's residents, many Muslims and a few Christians also live here, and each group colours the city in their own way. During the big Hindu festivals, the smell of fire and incense spread from the temples. The streets are packed with festively dressed people singing and dancing to the insistent rhythm of drums as the idols are carried in procession. The call for prayer sounds from the mosques five times a day, and on Sundays, the sound of hymns can be heard from the Christian churches. The siren hoots from the huge textile factory every time a crew of exhausted workers go home and a new one arrives. Troops of children dressed in matching school uniforms line up for morning assembly while young people fill the internet cafés.
A Modern Indian City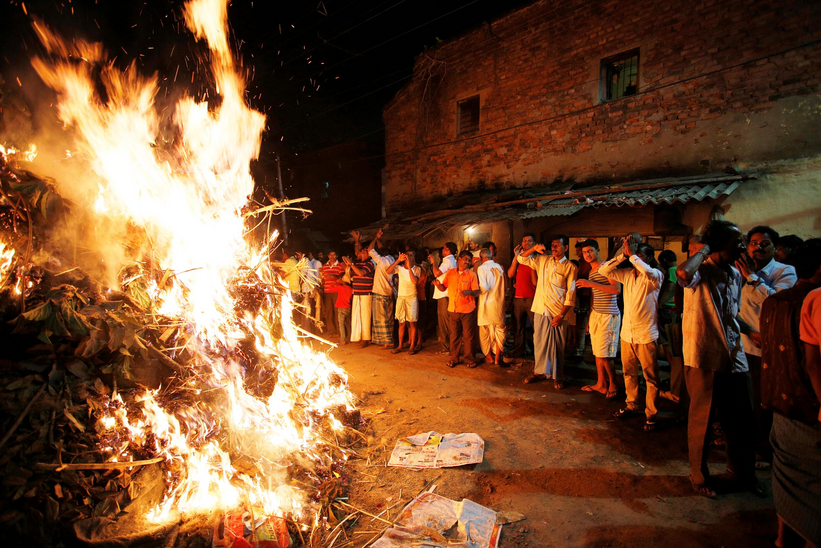 Like India's other cities, Serampore keeps growing. Old houses with columns and courtyards are torn down to make room for new six-storey concrete apartment blocks. Serampore proper has 200,000 inhabitants but the city forms part of a huge network of cities centred around India's former capital Kolkata. A combined population of over 20 million people live in this city network. As one of the principal cities, Serampore has courts and public offices that serve a large area including villages with rice fields and other types of agriculture. People visit Serampore to go shopping, especially when the entire family needs new clothes for a wedding or a religious celebration. In Serampore you can find options to suit every budget: Boutiques offering the finest silk saris and tailored suits, modern department stores with jeans and T-shirts from all the biggest brands, and modest stalls selling colourful clothes made from polyester and nylon. The narrow streets are crowded with pedestrians, cars, buses, bikes, sleeping dogs and cows drifting about unattended in search of food until they trudge home to be milked.
The Historical Centre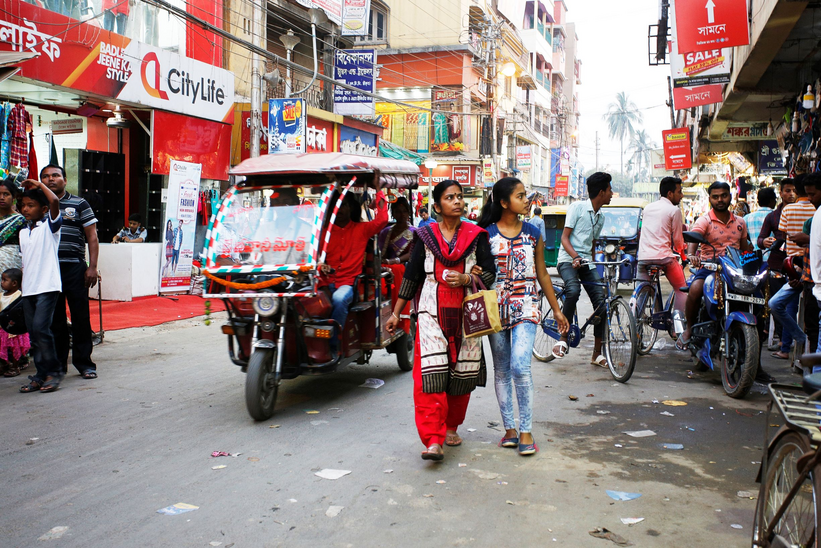 The former Danish territory is now a small historic centre in the modern city. When we started our conservation work with our Indian partners, the old houses had fallen into disrepair. By restoring the most important buildings, the city centre can now function as a recreational area with a historical atmosphere. St. Olav's Church is once again used by the local congregation, the Denmark Tavern has re-emerged as an elegant riverside tavern, the Danish Government House has been reopened as a public office with conference rooms and showrooms. An old British office building has been repurposed as a charming, local restaurant, and the renovated city gates frame the vibrant street-life. Traffic has been restricted in the old Danish squares to make room for pedestrians and stalls selling fruit and tea. The riverbank is once again a green space where people gather for an evening chat. People from Kolkata and the neighbouring cities drive to Serampore to enjoy its numerous cafés and admire historic buildings, and international tourists also visit the city. The area has maintained its informal atmosphere and remains a place where visitors can experience local life.