St. Olav's Church
St. Olav's Church from 1806 is one of Serampore's most important cultural monuments from the Danish era. The local Christian congregation used the church right up until it was closed in 2009. Termites had destroyed the old rafters and the roof was beginning to cave in. From 2013 to 2016, the church was restored to working order thanks to a collaboration between The National Museum of Denmark's Serampore Initiative, Serampore College and the diocese of Kolkata. In 2016, the church was consecrated by the bishop of Kolkata at a celebration service and received the UNESCO Award of Distinction for Cultural Heritage Conservation.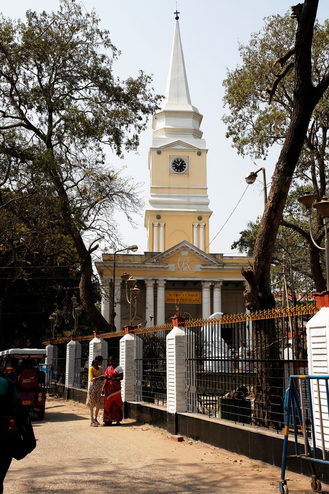 The New Landmark of Serampore
The Norwegian Ole Bie was head of the Danish administration in Serampore. He decided to build the church as a new landmark for the town and collected money for the construction in Denmark and India. The tall church tower could be seen by everyone sailing on the river. The architectural design was inspired by the British churches in London and Calcutta (now Kolkata) as well as The Church of Our Lady in Copenhagen – a meeting of European cultures on Indian soil.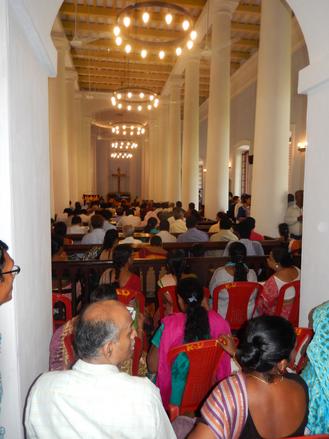 An Indian Church
The Danish King Christian the Seventh's monogram still adorns St. Olav's façade just as the Danish epitaphs still embellish the walls. However, the small, local congregation is now entirely Indian, and all services are in Bengali. For Christmas, the congregation invites its neighbours over for tea and cake. Thousands of Hindus and Muslims visit the church to admire the festive decorations and celebrate the holiday with the Christians. Local doctors and retired teachers also use the church for volunteer work helping the community's poorest by setting up a free health clinic and teaching the children. That way, the church is important to the community as a whole, not just to the Christian congregation.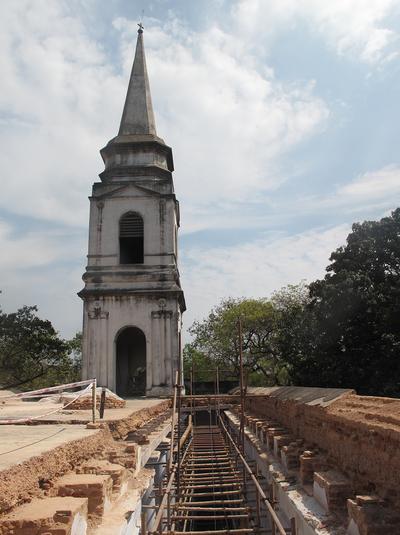 Restoration of St. Olav's Church
The Danish Ministry of Culture and the philanthropic foundation Realdania has funded the restoration of the church building. The Society for the Preservation of Danish Heritage in Serampore was in charge of the restoration of the pews and original furniture, with donations from Queen Margrethe and Prince Henrik's Fund.
Architects:
Preservation architect:
Manish Chakraborti M/s Continuity

The National Museum of Denmark's architectural advisor:
Flemming Aalund, Raadvad Architects
The National Museum's Collaborative Partners:
The Bishop of Kolkata, Rt. Rev. Ashoke Biswas
Calcutta Diocesan Trust Association
Serampore College
The Society for the Preservation of Danish Heritage in Serampore