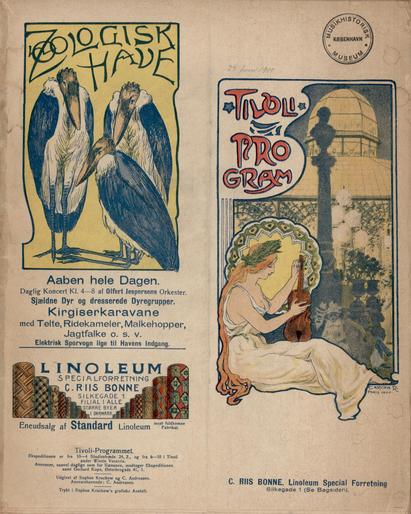 Leaflets in the Library
The library comprises a number of leaflets such as programmes, reprints of articles, small pamphlets etc.
The collection of old sales catalogues from instrument makers may be useful sources for the documentation of date and details of musical instruments.
A large collection of brochures, annuals, trade papers etc. provides detailed information about the topic Danish Music Life (institutions, towns, ensembles etc.)
A considerable chronological collection of concert programmes from about 1850 through today together with a number of programme collections from private persons, including the music writer Jürgen Balzer and the piano maker Frederik Møller, are found as well.