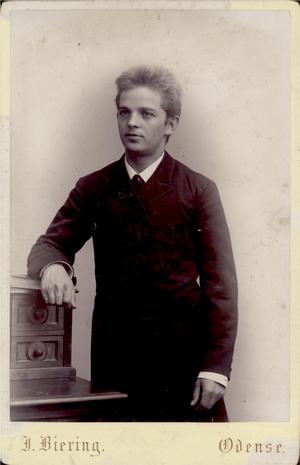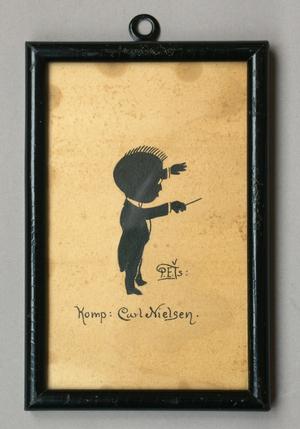 Pictures in the Library
Picture Collection
The picture collection consists of two parts: one concent-rating on composers, musicians, and singers - and one concentrating on instruments. Both collections comprise original engravings, lithographies, photos, and printed pictures - filed according to person, orchestra or instrument.
Original Paintings
Besides, the museum has a collection of original paintings including works of e.g. Reinhold Timm, Bartolomeo Bettera, Otto Bache, Christian Hornemann, Wilhelm Marstrand, Joakim Skovgaard, and Hans Bendix.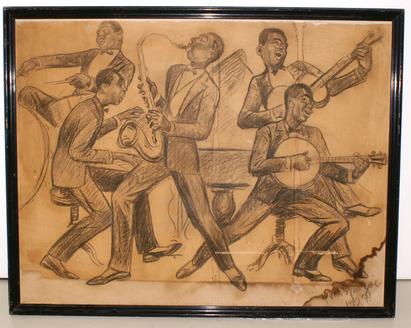 Charcoal Drawing, made 1927 by Poul Sprogøe
Jazzband with five black musicians, made 1927; one of the first jazzbands playing in Copenhagen.