Photos from Tranquebar (1880-1980)
A small sample of photographs (1880-1980) from Tranquebar is kept in the National Museum of Denmark. In the first half of the 20th century, several Danish travelers visited and photographed the village. Old Danish buildings, churches and tombs were particularly popular motifs. Some of these images are stored in the photo archive of the Ethnographic Collection of the National Museum and the Antiquarian-Topographical Archive of Danish Middle Ages and Renaissance.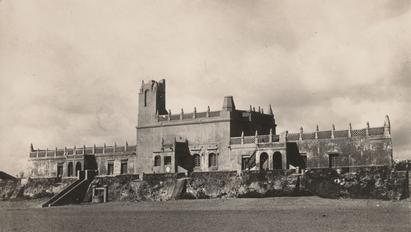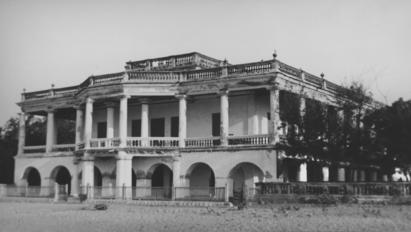 The Nadar House. In the British era in Tranquebar, this house functioned as residence of the British Collector. In modern day Tranquebar, the house was until recently known locally as the "Nadar House". The exact date of original construction of the building is unknown, but it is estimated that the building is from about 1830. It is constructed with three wings and a fourth was added later to the north towards the garden. Archival records state that Arabella Mathilda Wright, married in the Zion Church on 7 February 1821 to Danish civil officer Wilhelm Petersen, inherited the building in December 1857 after the demise of her husband. After ten years, she sold the building to Thiru Vellia Nadar whose descendants maintained the building for 125 years by renting it to the British Raj, who used it as the collector's residence. In the early 1990s, the house was sold by the Nadar family and taken over by the Neemrana Group of hotels. A restoration process began in January 2003 preparing the building to host a cultural heritage hotel. The eight-room hotel, named "Bungalow on the Beach", was to be opened at the end of 2004 but the Indian Ocean Tsunami left the building with some damage. After the repair work was completed, the hotel finally opened three months later.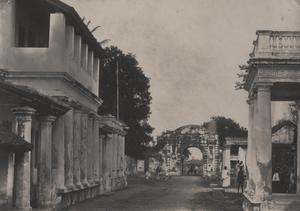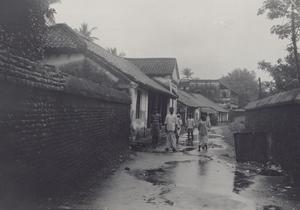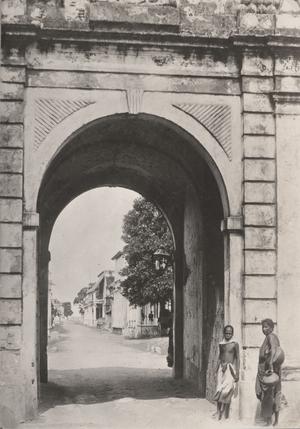 Text: Professor Esther Fihl and Research Assistant Caroline Lillelund, 2015
Web design and supervision: Assistant Curator Bente Gundestrup
Language editing: Research Assistant Manasa Bollempali