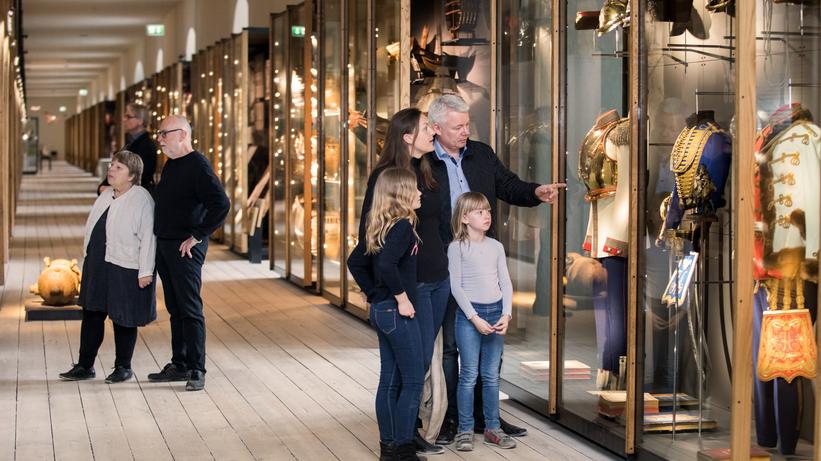 Treasures of the Danish War Museum
Explore history through everything from hunting weapons, model planes and samurai armour, to medals, sanitary appliances and posters from the Cold War.
The new collection exhibitions at the Danish War Museum include more than 1,000 different, fascinating, unique, horrifying and impressive artefacts from the museum's collections divided into 16 large double, exhibition cases each dedicated to a specific collection.

Many of the collections exhibited are unique internationally, including gems like The Gottorp Armoury from the 1500s and 1600s, General aul Goudime-Levkovitch's collection of uniforms from Tsarist Russia, and a collection of American uniforms from the years preceding the American Civil War from 1861-65.
The special collection exhibitions are not chronologically ordered, and the exhibits have not been selected to cover a specific battle or war. They have been chosen to impress, surprise, shock - and satisfy the curiosity of our many visitors.

The exhibition has been generously supported by The A.P. Møller and Chastine Mc-Kinney Møller Foundation, The Augustinus Foundation and The Knud Højgaard Foundation.