Identity struggles of 'untouchable' manual scavengers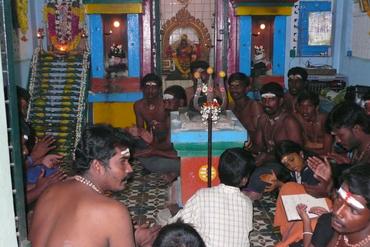 The study is based on ethnographical fieldwork in 2007. It examines the Kattunayakkar community's struggle for recognition as a tribal community. The Kattunayakkars in Tharangampadi and Porayar are working as sweepers, garbage collectors, and manual scavengers and commonly identified as belonging to the 'untouchable' Thoti caste by the surrounding society. However the Kattunayakkars themselves claim to be the descendants of immigrant tribal bird hunters and honey gatherers from the forests of Andhra Pradesh. The article examines the identity claims of the Kattunayakkars in relation to the identity ascribed to them by others, and asks why it is so important for them to become officially recognised as a tribal community.
Lillelund, Caroline. (2014). "From 'Untouchable' Scavengers to Dignified 'Tribals': On the Making of a new Kattunayakkan Identity", in Esther Fihl and A. R. Venkatachalapathy (eds.), Beyond Tranquebar: Grappling across Cultural Borders in South India. Orient Blackswan.