Recovery in the wake of the tsunami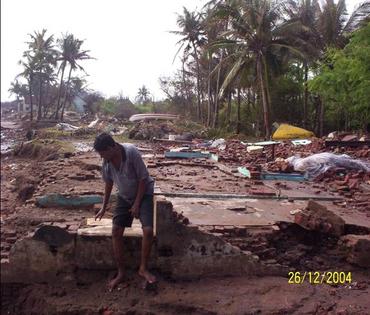 The tsunami in December 2004 severely affected the large community of traditional Hindu sea fishers in Tharangampadi (Tranquebar). The study provides an in-depth ethnography of the disaster and its effects on the community and explores how the villagers lived with the tsunami in the years succeeding it and actively worked to gradually regain a sense of certainty and confidence in their environment in the face of disempowering disaster. What appears is a remarkable local recovery process in which the survivors have interwoven the tsunami and the everyday in a series of subtle practices and theorisations, resulting in a complex and continuous recreation of village life. By showing the composite nature of the tsunami as an event, the book adds new theoretical insights into the anthropology of natural disaster and recovery.
Hastrup, Frida. (2011). Weathering the World: Recovery in the Wake of the Tsunami in a Tamil Fishing Village. Berg Publications.