The Low Castes of Tranquebar: About the challenges of representing the material cultural heritage of the low castes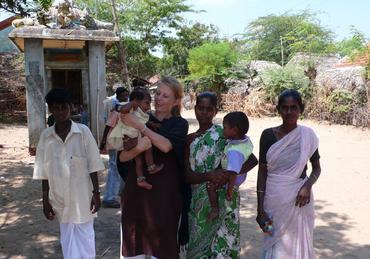 In 2007, Caroline Lillelund established a new comprehensive ethnographic collection which was brought to the National Museum of Denmark from the coastal, south Indian village of Tranquebar. The last time the National Museum had a collection from Tranquebar incorporated in its collections was in 1845, when the Galathea expedition visited Tranquebar and officially handed over the, until then, Danish colony to the British. Then as now, Tranquebar was characterized by vast social, religious and cultural differences. These differences have been central to the new collection project The Low Castes of Tranquebar, which focuses on the large low caste population in Tranquebar. But how is it possible to communicate knowledge about caste, cultural diversity, and social marginalisation, when the communication has to be based on the collection and exhibition of material objects? And how can we make sure that the cultural traditions of the weakest social groups get represented, when precisely these groups are characterized by owning conspicuously few material objects?

This article discusses the possibilities of documenting the vast diversity of meanings and expressions attributed to everyday social life through the collection of available material artefacts. The article points out how the new artefacts can be used to contextualize and reactualize the older ethnographic collections, thereby contributing to a fuller knowledge about the continuations and changes of material culture in Tranquebar.

Lillelund, Caroline. (2009). "Lavkasternes Tranquebar: Om udfordringerne ved at repræsentere lavkasternes materielle kulturarv", in Esther Fihl (ed.), Tranquebar Initiativets Skriftserie, no. 8. Nationalmuseet.